Locke Mountain at Sunday River

After operating for two seasons as a smaller-scale T-Bar area, Sunday River expanded upward to the top of Locke Mountain for the 1961-62 season.

A new 2,200 foot T-Bar was installed above the existing T-Bar, extending the Cascade trail by 2,000 feet and Sunday River Punch by 1/2 mile. Lazy River was opened shortly thereafter.

Uppercut was opened in 1967-68 to relieve congestion, and, by 1970, four new trails had been added to the upper mountain since its inception.

In 1984, a new Borvig triple chairlift was installed from the Barker base area to the top of Locke Mountain, rising 1,394 feet over a run of 4,768 feet, complete with a midstation unloading area.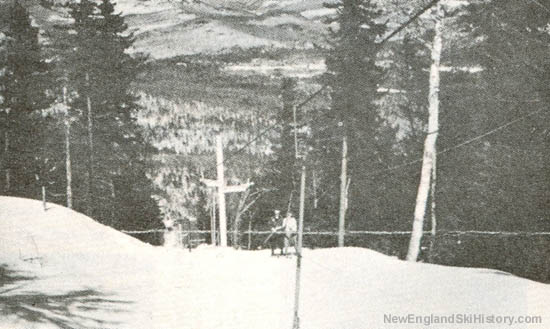 One of the Locke Mountain T-Bars in the early 1960s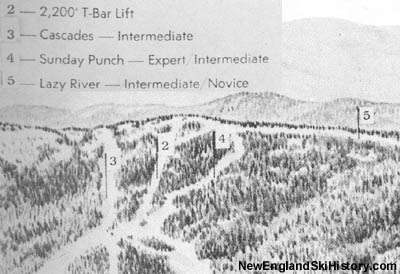 The Locke Mountain area on the 1962 Sunday River trail map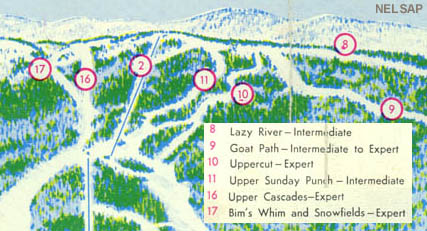 Locke Mountain on the 1970 Sunday River trail map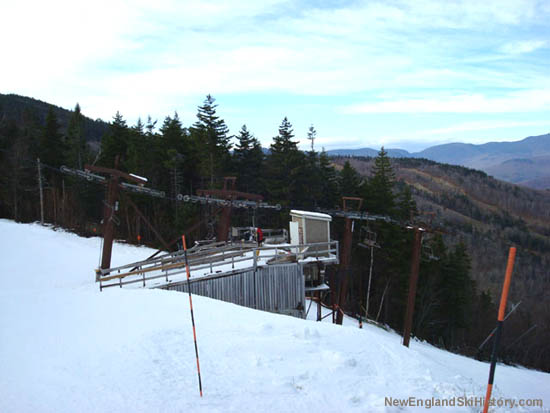 The Locke Mountain Triple midstation (2007)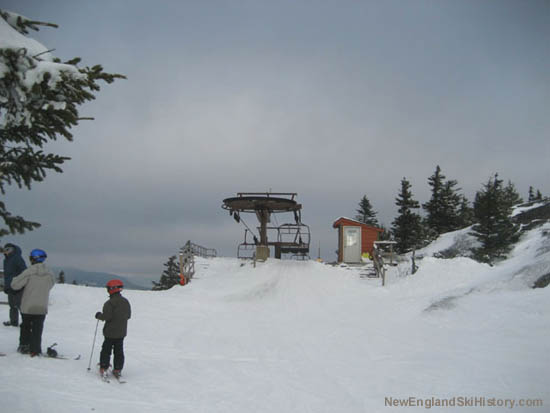 The top terminal of the Locke Mountain triple chairlift (2007)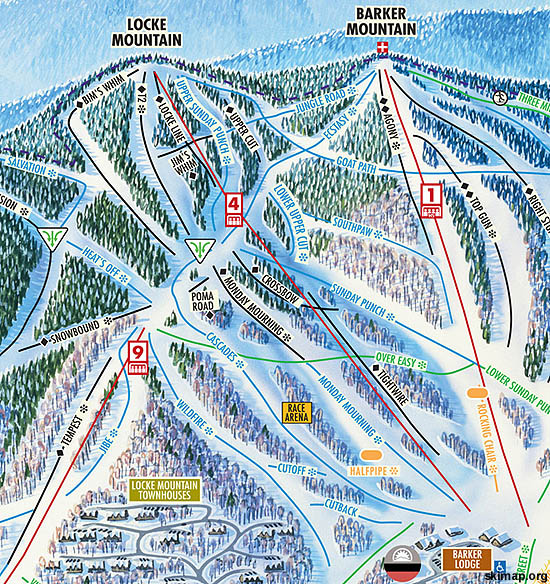 Locke Mountain on the 2008 Sunday River trail map



Last updated: April 15, 2014
CCC Trails Cancelled Ski Areas Expansions Lifts Management Maps News Then and Now Timelines Topics In The Press Links Site Map What's New Feedback

Copyright 2002-2017, All Rights Reserved.