Barnyard at Ragged Mountain Resort

Upgrading from having two T-Bars for novice skiers, Ragged had installed a double chairlift on the Village Green slope in 1992.

After opening Spear Mountain, the next step was to install a higher capacity lift for novices, replacing the Meadow T-Bar.

A used Borvig-Hall combination triple chairlift was installed for the 1998-99 season, serving a new slope called the Barnyard. The new complex provided a larger, more isolated area for novices.



The Barnyard Triple (2008)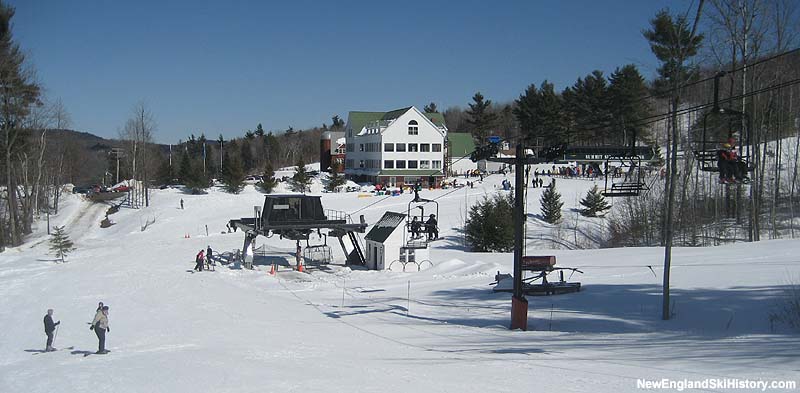 The Barnyard Triple (2008)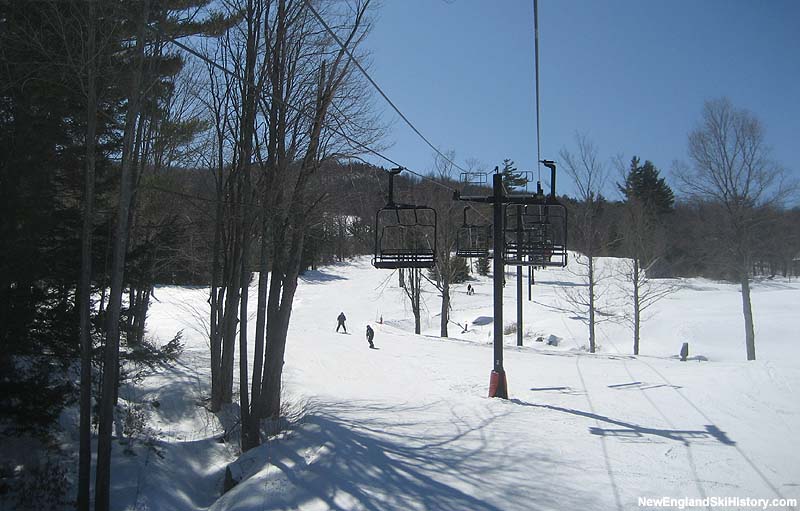 The Barnyard Triple (2008)




The 2009 Ragged Mountain trail map showing the Barnyard area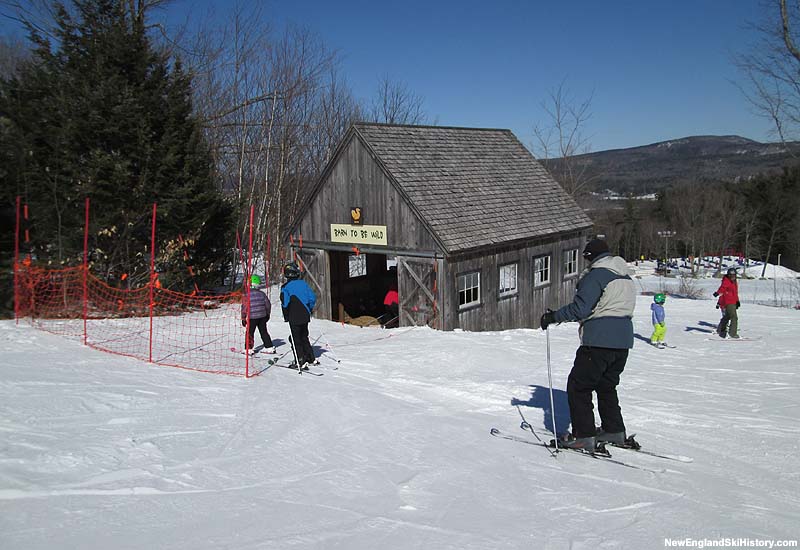 The ski-thru barn (2014)



Last updated: April 2, 2014
CCC Trails Cancelled Ski Areas Expansions Lifts Management Maps News Then and Now Timelines Topics In The Press Links Site Map What's New Feedback

Copyright 2002-2017, All Rights Reserved.