Dunroamin Country Club Ski Area
Hardwick, Massachusetts
Planned in the 1960s and 1970s
Overview
Located near the Gilbertville section of Hardwick, the Dunroamin Country Club was rumored to have considered opening a small rope-tow served upside-down ski area below its clubhouse. The high cost of liability insurance apparently defeated the plans.

Today
The open slope is the only known piece of the proposed ski area remaining.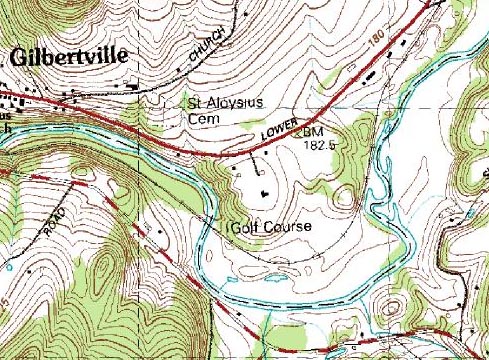 1991 USGS topographic map of Dunroamin Country Club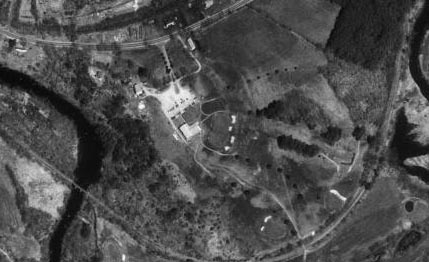 1997 USGS aerial photo of Dunroamin Country Club
Last updated: November 20, 2012