West Area at Berkshire East Mountain Resort

While the new Thunder Mountain had a lot of things going for it, such as being the largest ski area in southern New England, it was clearly lacking in novice terrain. During the 1961-62 season, novices had to jump from a small T-Bar area to the top to bottom "advanced novice" Thunder Tour - a trail that was more challenging than many other its size in Massachusetts. Fresh off initial construction and a truncated opening season, funding was limited. Plans were initially in place to build multiple novice trails, served by a T-Bar.

On August 10, 1962, Thunder Mountain accepted a $125,000 loan from the Massachusetts Business Development Corporation, after being turned down by other lenders.

That fall, the ski area installed a new 2,300 foot long Mueller double chairlift to the west of the existing ski area. In addition, the new slope featured significant snowmaking coverage for the area and the time. The double chairlift would become known as "Chair 2" and later "Chair 3," prior to being removed following the 2002-2003 season and replaced with a Borvig-Leitner fixed grip quad.

The following season, the ski school T-bar was moved to a new slope, "Snow Flake Schuss," adjacent to the double chairlift. A rope tow would be moved and installed below the T-Bar and double chairlift, leading to the present day West Parking Lot.

Upon taking control of the mountain following the 1964-65 season, Richard Tambussi moved the T-Bar back to the original ski school slope and installed a J-Bar on the Snow Flake Schuss. This J-Bar would remain in use through the 2000-2001 season, while the T-Bar would eventually be once again moved, this time to Berkshire Snow Basin.

In the early 1970s, a lodge was moved from the main base area to the west area. Known as the West Lodge, it featured a cafeteria, bar, restrooms, and the snowmaking plant. A dedicated parking lot would be located downhill from it.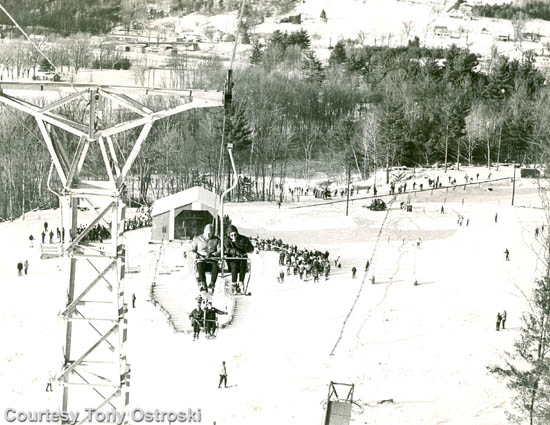 The double chairlift, T-Bar, and below them, the rope tow of the West Area in the mid 1960s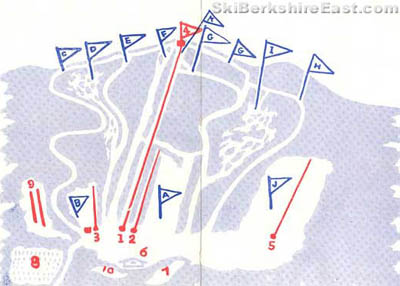 The proposed West Area as seen in the 1961-62 trail map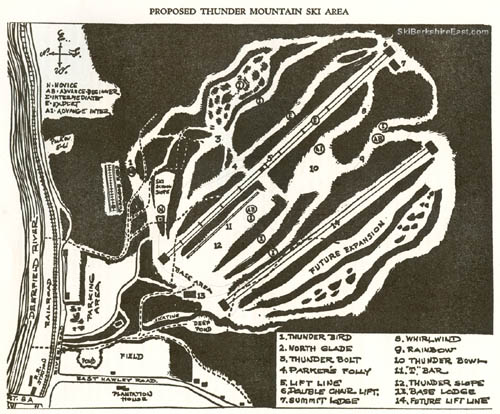 An early West Area proposal map (August 1961)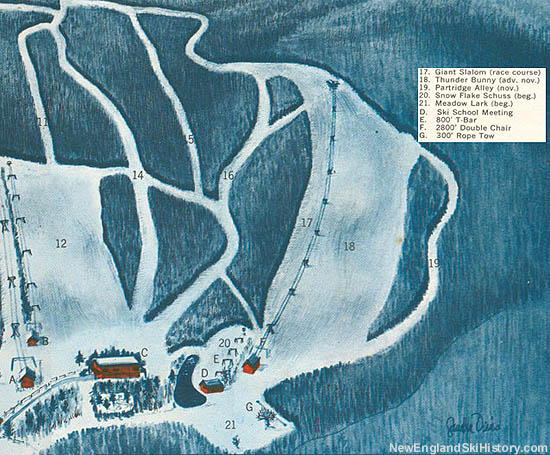 The 1964 Thunder Mountain trail map showing the West Area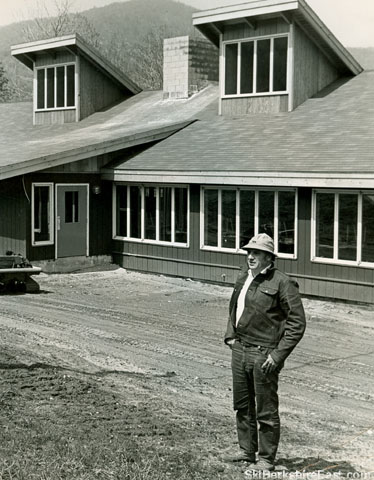 The newly relocated West Lodge (early 1970s)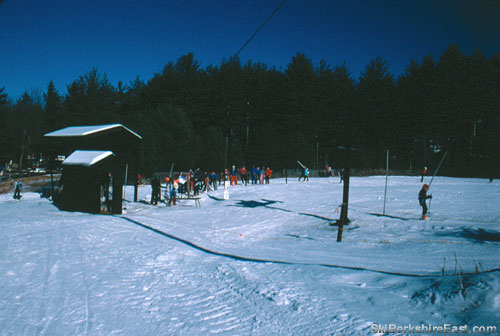 The Top Notch J-Bar (1989)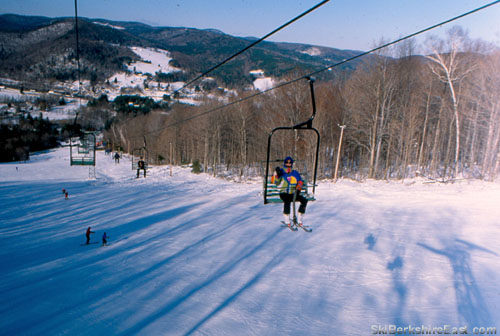 The Exhibition Double (1993)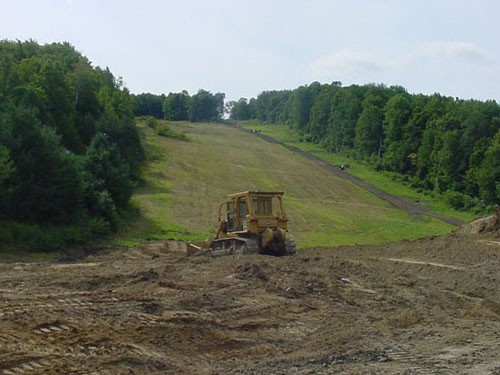 The remains of the Exhibition Double base terminal being covered over (2003)



Last updated: November 12, 2014