West Area at Ski Butternut

On November 22, 1983, the Murdocks purchased 135 acres of land west of Butternut for $350,000. Part of the purchase included a pond for snowmaking water. In addition, Murdock speculated on constructing new trails and "two more major chairlifts."

In the subsequent decades no net new chairlifts have been installed (three new quad chairlifts were replacements of existing lifts), so it is thought the plans were shelved.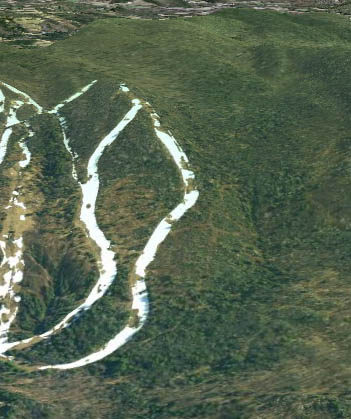 A Google Earth rendering of the area west of the Overbrook complex



Last updated: July 2, 2014
CCC Trails Cancelled Ski Areas Expansions Lifts Management Maps News Then and Now Timelines Topics In The Press Links Site Map What's New Feedback

Copyright 2002-2018, All Rights Reserved.