Bear Mountain at Killington

As Killington continued to grow at a fast pace, movement was made toward what would become Sunrise and what was to be Parker's Gore. After building the South Ridge area, expansion plans moved eastward.

In 1979, Killington developed its 8th "complete ski area" and fifth "interconnected mountain" with Bear Mountain. A new Yan 2,858 foot long by 1,184 foot vertical triple chairlift was installed on the Outer Limits trail. The new peak, as well as related developments, would see Killington's trail count boost from 60 to 72 trails from 1978-79 to 1979-80.

Consisting of over 1,000 vertical feet of expert terrain, Bear Mountain quickly became a popular place for bump skiers. The Outer Limits lift line trail would become the site of the first annual Bear Mountain Mogul Challenge in the spring of 1980.

Thanks in part to the development of the Sunrise complex, Bear Mountain saw increased use as the early 80s progressed. As part of a $5 million project in 1983, the Devil's Fiddle Quad was installed at Bear Mountain, making it Killington's first quad chairlift

The Bear Mountain area grew to house three quads for the 1984-85 season, as the Bear Mountain Triple was upgraded to a quad and the Skye Pead Quad installed.

Following the 2007-08 season, the Devil's Fiddle Quad and Skye Peak Quad were partially and fully removed. A new Leitner-Poma high speed detachable quad was installed, providing faster access to Skye Peak.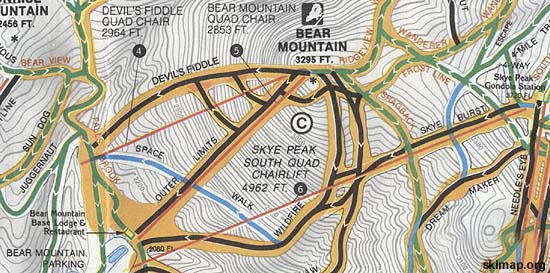 Bear Mountain on the 1984 Killington trail map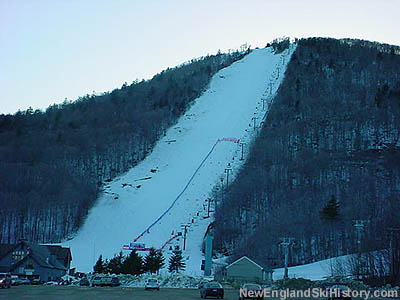 The Outer Limits (2002)



Bear Mountain on the 2009 Killington trail map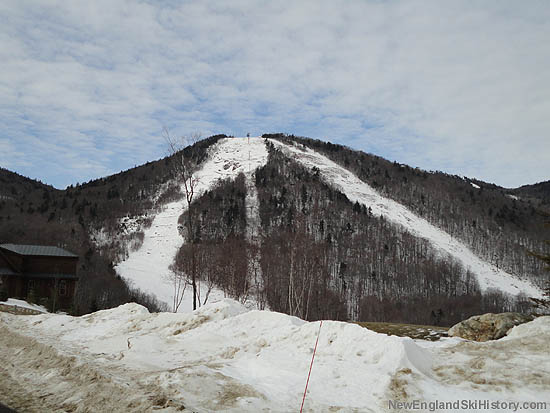 Bear Mountain (2010)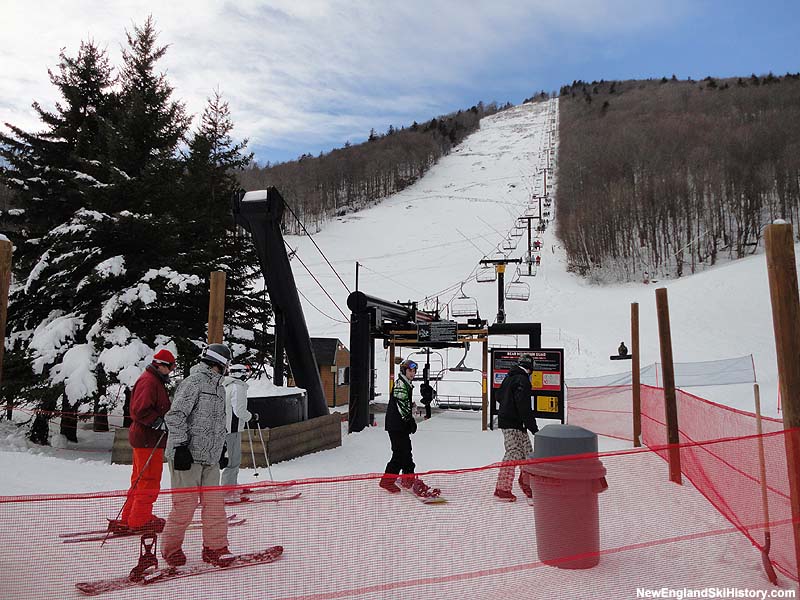 The Bear Mountain Quad (2010)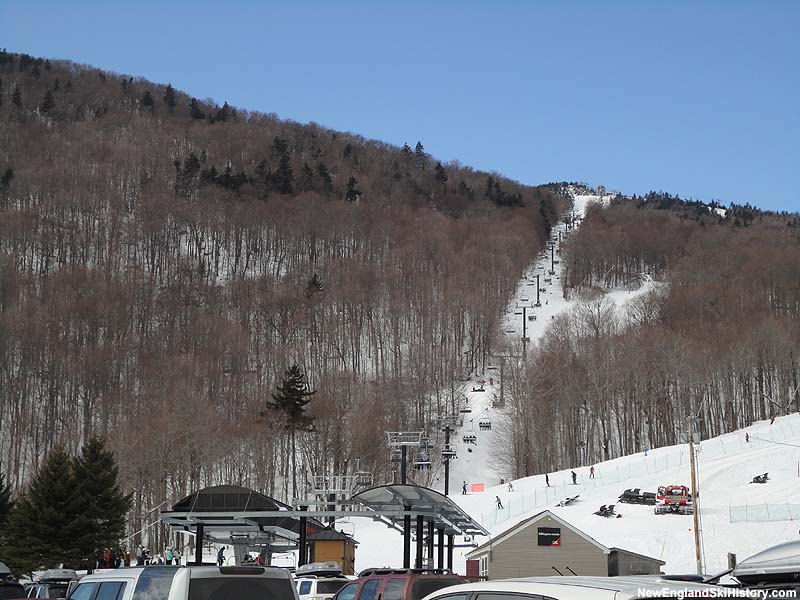 The Skye Peak Express Quad (2010)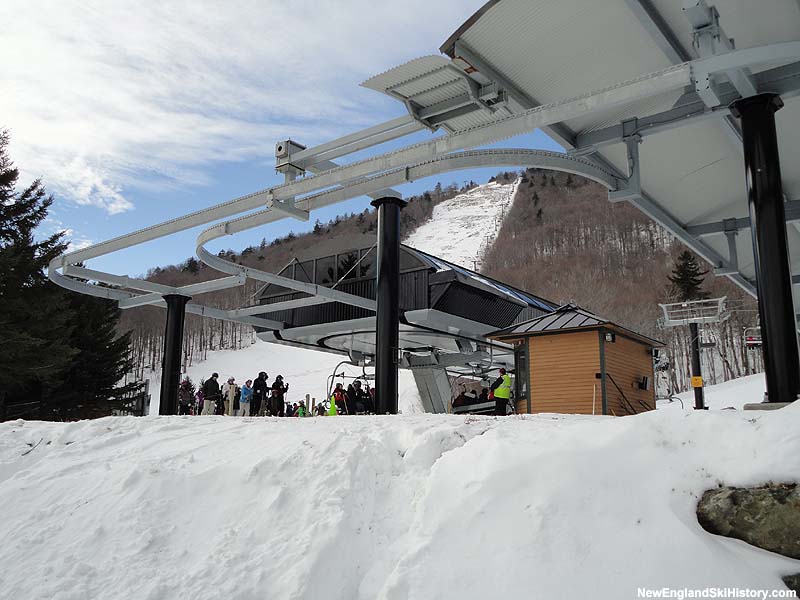 The Skye Peak Express Quad (2010)



Last updated: April 30, 2014
CCC Trails Cancelled Ski Areas Expansions Lifts Management Maps News Then and Now Timelines Topics In The Press Links Site Map What's New Feedback

Copyright 2002-2019, All Rights Reserved.