Deerfield Ridge at Mount Snow

As part of a grand Mt. Snow and Haystack expansion proposal, a connection between the areas was planned in the 1980s. A 1989 proposal map displayed three new lifts and nearly two dozen new trails being constructed toward Haystack by Mount Snow, Ltd. (with additional trails and lifts to be constructed by Haystack Associates), much of it in Green Mountain National Forest land. Sunbrook and the newly acquired Carinthia would have been main connectors to the proposed trails.

It is not known how far this proposal went, however the trails and lifts were never constructed. Haystack would go bankrupt and be taken over by Mt. Snow starting in 1991.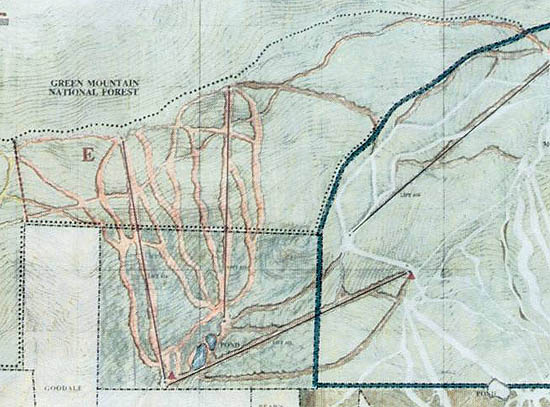 The proposed Deerfield Ridge Link in a 1989 plan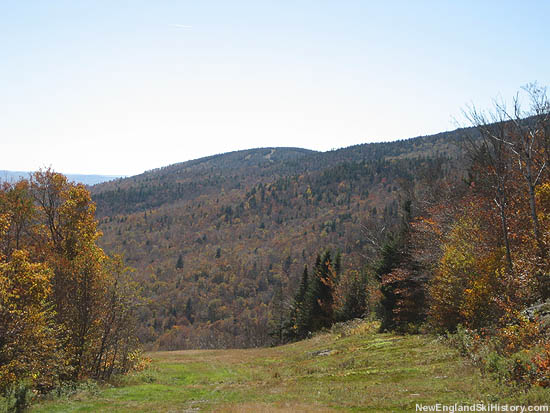 The interconnect area as seen from near the top of Carinthia (2006)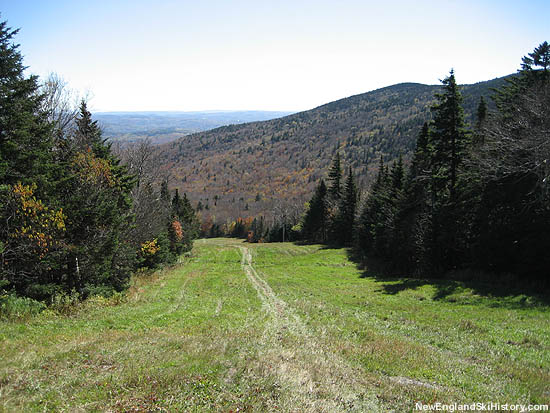 The interconnect area as seen from near the top of Carinthia (2006)



Last updated: June 3, 2014