Little Pico at Pico Mountain
Little Pico Details

Status:
Open
First Season of Operation:
1940-41
Lifts:
1 T-Bar
Terrain:
Novice, intermediate, and expert terrain

Return to Pico Mountain Profile
After operating for three seasons as a rope tow area, Pico underwent a dramatic expansion for the 1940-41 season. Previously, an attempt had been made to build a cable-sled lift to the top of Little Pico. Proving to be unsuccessful, the Meads ordered a lift they had seen in Europe - a T-Bar.

Serving nearly 650 vertical feet, the new Constam brand T-Bar opened in January of 1941 and quickly made Pico a world class ski area.

A J-Bar would later be added adjacent to the Little Pico T-Bar. The J-Bar would then eventually be upgraded with a T-Bar. The T-Bar would disappear from the trail map in the early 2000s.

In 1980, the Little Pico T-Bar was replaced with a new 2,201 foot long by 635 foot vertical Hall triple chairlift. The lift also serves the alpine slide in the warmer months.



Little Pico circa the 1930s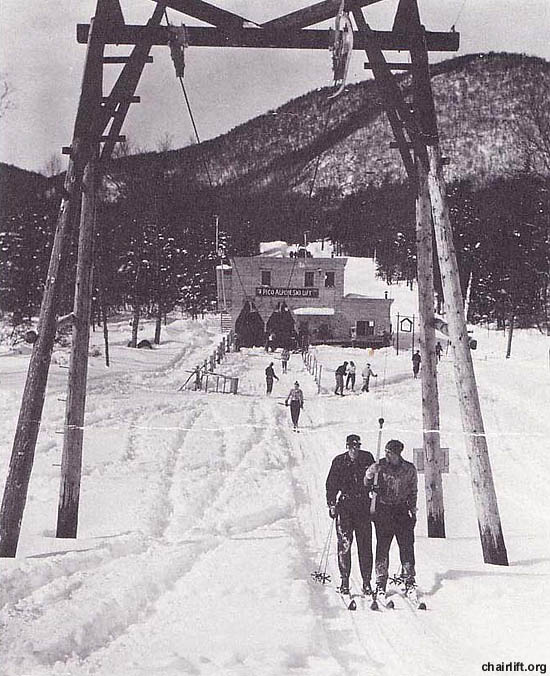 The Little Pico T-Bar in the 1940s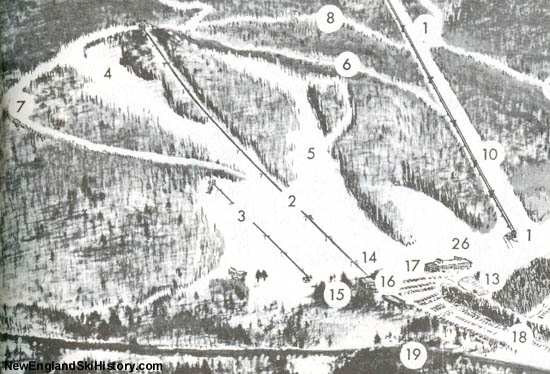 The T-Bar served Little Pico (early 1960s trail map)



Little Pico (2002)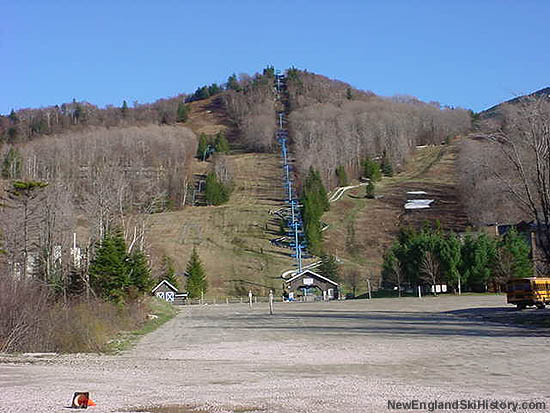 Little Pico (2002)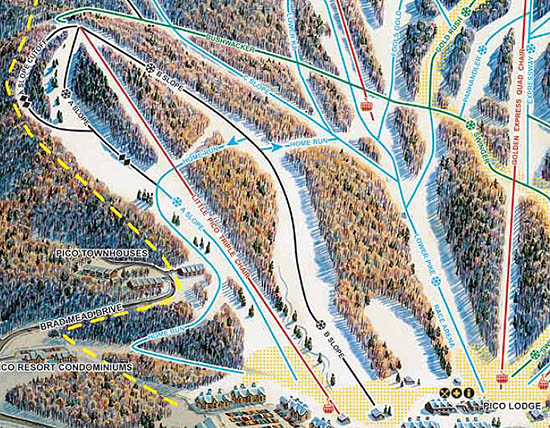 Little Pico as seen on the 2009 trail map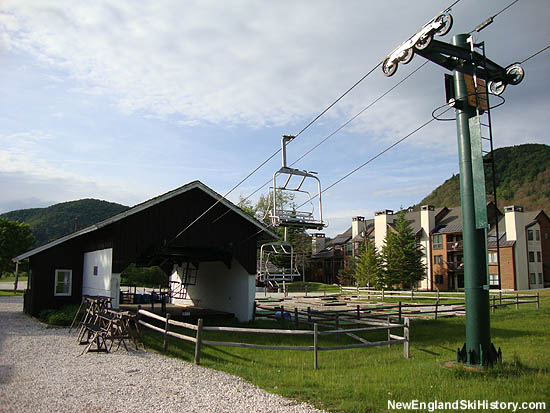 The Little Pico Triple (2010)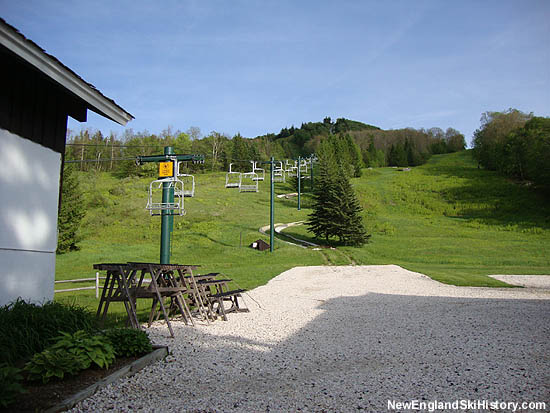 The Little Pico Triple (2010)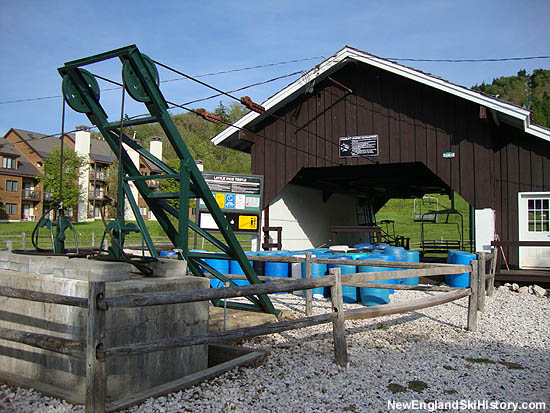 The Little Pico Triple (2010)



Last updated: June 3, 2014