Hiawatha Ski Area
Blackstone, Massachusetts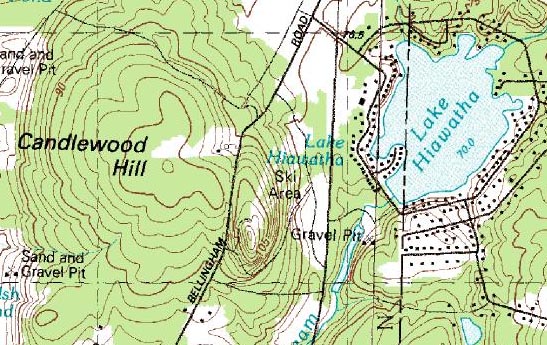 1982 USGS topographic map of Hiawatha Ski Area

Overview
Located on the eastern slope of Candlewood Hill, a ski area referred to as Hiawatha was at some point partially constructed. Displayed on the 1982 USGS topographic map, trails were cleared. It is unknown if any other facilities were constructed, or why the development was cancelled.

Today
The trails cleared for the Hiawatha Ski Area are still visible.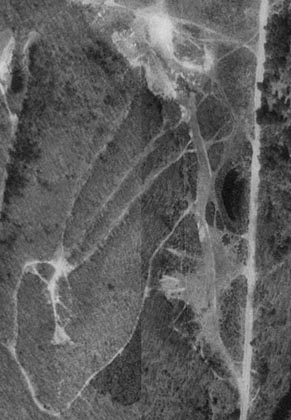 1995 USGS Aerial Photo of Hiawatha Ski Area
Resources
Last updated: November 20, 2012