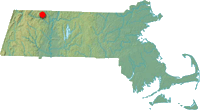 Overview
Winter sports were a prominent part of life in Greenfield, Massachusetts in the middle of the 20th century. Not only did the town have multiple skating rinks and a toboggan chute, but it also featured at least two ski jumps and multiple rope tows.

Perhaps the most prominent ski area in town was Holland Farm, located on the northeastern slope of Greenfield Mountain in the Meadows section of town. The rope tow area was operated by noted ski jumpers, Strand Mikkelsen and Ken Suhl. Circa 1962-63, the Town of Greenfield began leasing the ski area.

As the decade progressed, there was discussion about acquiring the land. Meanwhile, the ski jump behind the Abercrombie School in East Greenfield had been condemned.

Circa 1969, a recreational advisory committee was formed, with former Stratton General Manager Mitch McLaughlin consulting. McLaughlin recommended improving the Holland Farms ski area on the western side of town, while also constructing a new area in East Greenfield.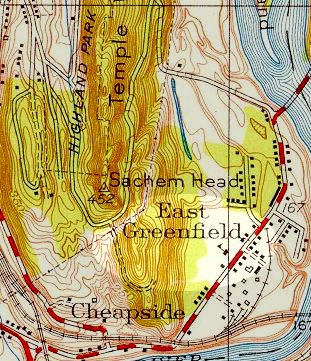 McLaughlin's proposal was for a $116,000 ski area behind the Abercrombie School, adjacent to the ski jump. An estimated 4 novice and intermediate trails up to 1,000 feet long would have been cut, presumably served by a rope tow. The vertical drop would have been just over 200 feet. A lodge was proposed, as well as tennis facilities and a swimming pool.

The proposal never came to fruition. Not only did the town pass on building the ski area, but its Holland Farm ski area ceased operations following the 1971-72 season. While a lease was procured for the 1972-73 season, a lack of snowfall kept the area closed. Following the death of the landowner, the town declined to lease the property for the 1973-74 season, effectively ending Holland Farm ski area and municipal skiing in Greenfield.

1969 Highland Park Ski Area Proposal Map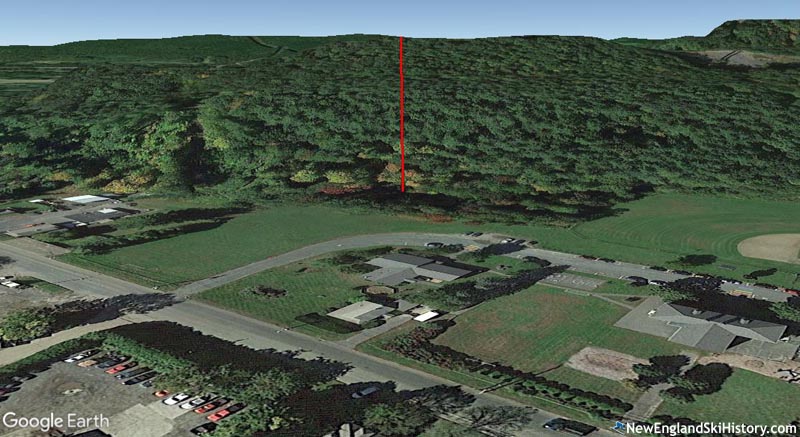 Google Earth Rendering of Highland Park Ski Area
Today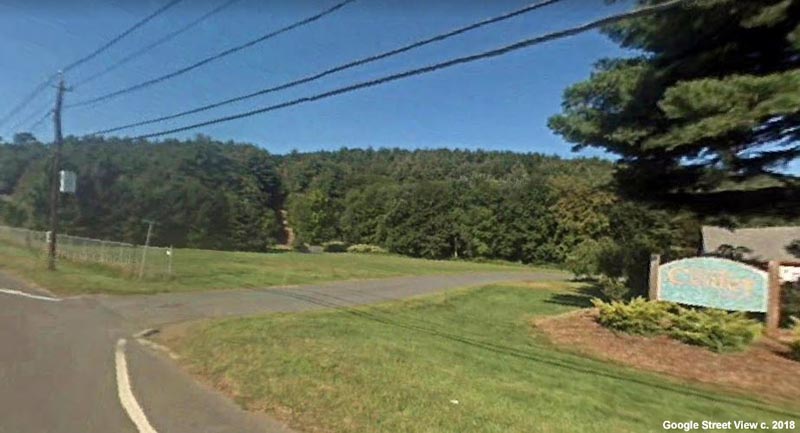 The Town of Greenfield eventually sold the Abercrombie School building, which is now home to the Greenfield Center School. The former jump location is still visible from the road.

Resources


Last updated: September 10, 2019