Overview
Located between Great Barrington and Stockbridge, Monument Mountain is known for hiking and for being the place where Herman Melville thought up ideas for his book Moby Dick with friend Nathaniel Hawthorne. For a brief time in the 1960s, the northern slope of the mountain was considered for a ski area development.
History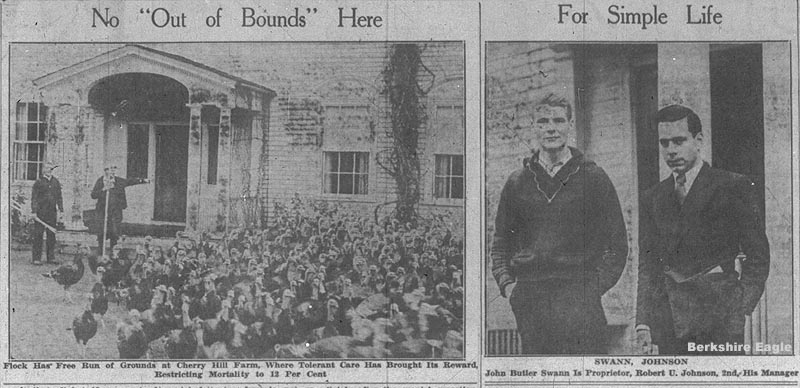 John Butler Swann was born in Pittsfield on November 4, 1903 to John and Rita Gray Swann. Educated at a variety of institutions from Harvard to Le Rosey School in Switzerland, Swann grew up spending summers at his family's Stockbridge mansion. Swann was reportedly an accomplished hockey player and sailor, as well as an avid skier. An architect by training, Swann began acquiring land in the greater Stockbridge region in the 1930s. After marrying Mary Frances Potter, Swann purchased a 1,200 acre farm on the slope of Monument Mountain called Cherry Hill. Soon, the Swanns had the largest turkey farm in the region. Sometimes leased to third-party operators, the estate also served as a dairy farm.

In early 1961, Swann filed an application with the town of Stockbridge to develop a ski area on the north slope of Monument Mountain. A public hearing was held on April 10, 1961, at which Swann presented aerial photos of the proposed location. The type of lift to be installed was not yet known. Since no objections were raised, the town selectmen issued a permit for development of the ski area, including a lodge and rental shop. Depending upon the layout, the vertical drop of the ski area could have been as much as 900 feet.

It is not known what happened to the proposal after that point. Within the next few years, Bousquet, Butternut Basin, Catamount, and Thunder Mountain grew into larger chairlift-served operations while Monument Mountain remained as is.

John Butler Swann passed away January 31, 1997 at the age of 93.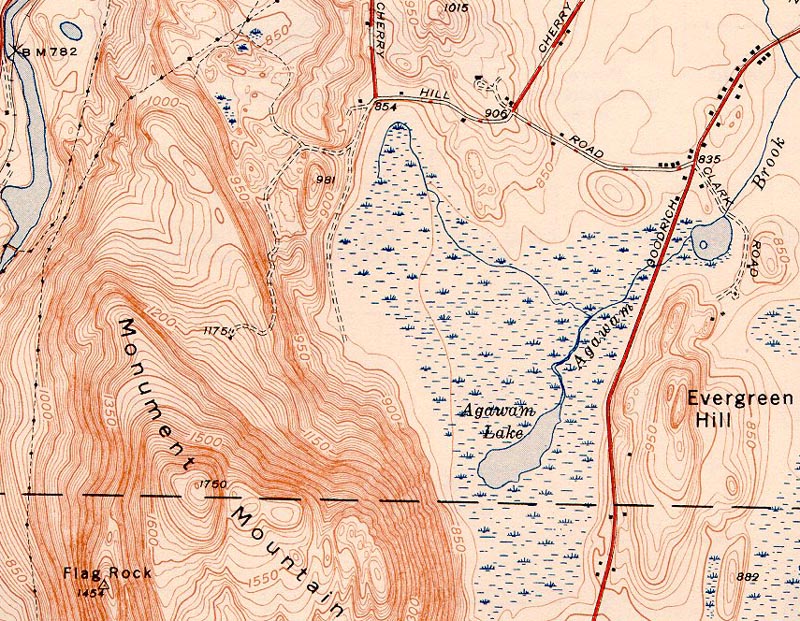 1948 topographic map of Monument Mountain
Today
There are no remains of the proposed Monument Mountain ski area.



Last updated: August 10, 2021