Saddle Ball Ski Area
Adams & New Ashford, Massachusetts
Proposed in the 1960s and 1970s
Overview
Located adjacent to Mt. Greylock, Saddle Ball Mountain was often considered an alternate to or part of the Mt. Greylock tramway proposal.

After the Mt. Greylock Ski Area tramway proposal was shut down by the Massachusetts Supreme Court, developer Joseph Delisio purchased over one thousand acres on the eastern shoulder of Saddle Ball Mountain. At 3,238 feet, Saddle Ball Mountain is the second highest peak in Massachusetts, 253 feet shorter than its northern neighbor, Mt. Greylock.

Alan S. Cantor of Elco Resort Developers later bought the land and planned the Greylock Glen Ski Area on the lower portion of the eastern slope of Mt. Greylock.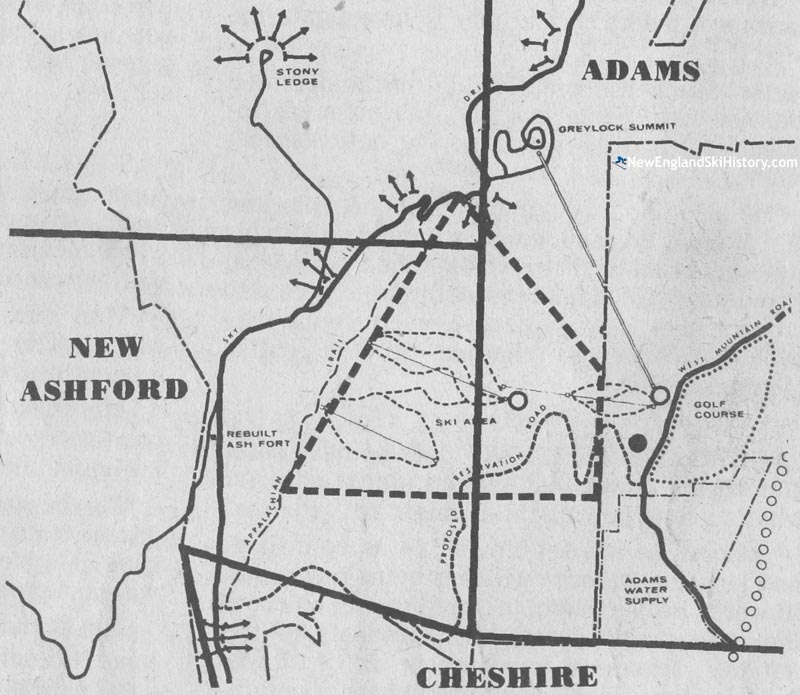 A 1963 Proposal Map of Saddle Ball Ski Area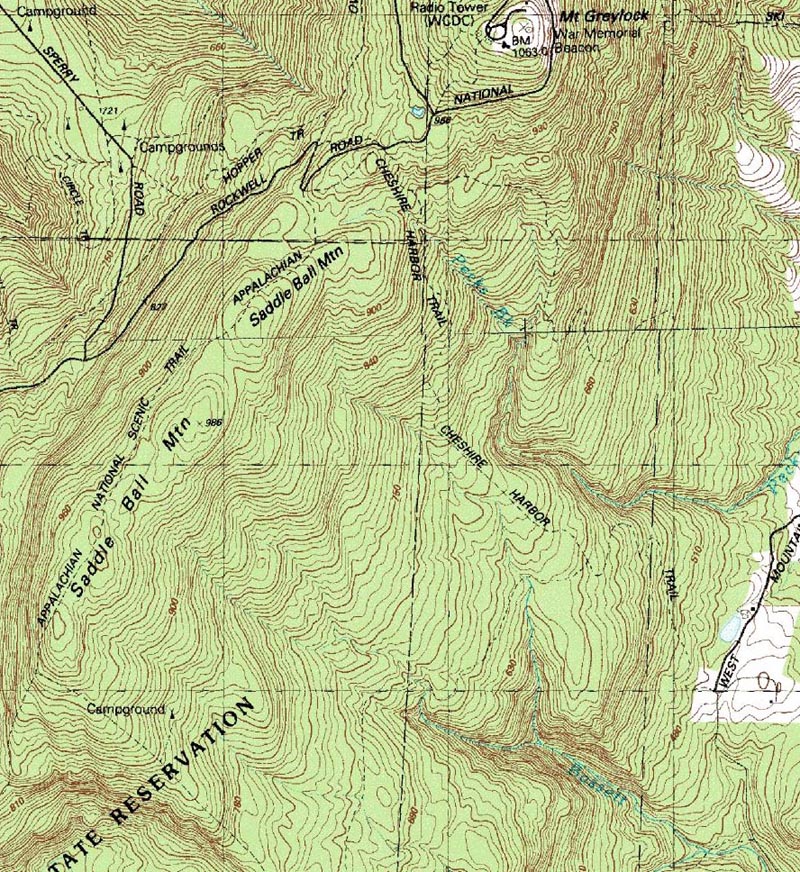 1995 USGS Topographic Map of Saddle Ball Ski Area



Today
While there are no remains of the Saddle Ball Ski Area, much of the subsequent Greylock Glen development remains.

Quotes

| | | |
| --- | --- | --- |
| " | 1967: North Berkshire Area Redevelopment Authority issues plan for recreational development at Mount Greylock. A golf course and hotel planned on Glen lands. The facility is never developed. | " |
| | Berkshire Environmental Action Team | |
Resources
Last updated: November 20, 2012