Overview
Located in Monroe State Forest northeast of Whitcomb Summit and the Mohawk Trail, 2,730 foot Spruce Mountain is one of the highest points in Franklin County.

As ski fever hit Western Massachusetts in the early 1960s, the Northern Berkshire Redevelopment Committee obtained a federal grant to conduct a recreational study. Technical Planning Associates (TPA) of New Haven, Connecticut was contracted for the study, bringing on Sel Hannah's Sno-Engineering to look at potential ski area sites.

In February 1963, Hannah reported that Saddleball Mountain, Brodie Mountain, and Spruce Mountain met his requirements for a successful commercial operation.

TPA's findings were published in the summer of 1964, citing Spruce Mountain as having the most reliable natural snowpack of the three prospective ski areas.

The Spruce Mountain proposal called for a base area located in South Road (also known as Raycroft Road) in Monroe with parking for up to 500 vehicles. The vertical drop would have been 700 feet, with parallel double chairlifts reaching an elevation of 2,600 feet (possibly the eastern subpeak). The area was expected to cost $620,000 to build and was projected to attract 39,000 skier visits.

With the entire development located in Monroe State Forest, TPA reportedly advocated for a private lease or a state-developed area. In addition, Tilda Hill Road and South Road would have needed to be rebuilt.

The TPA envisioned turning the Berkshires into the Laurentians, where visitors could ski multiple areas in close proximity over the course of a weekend. In the end, only Brodie Mountain was developed.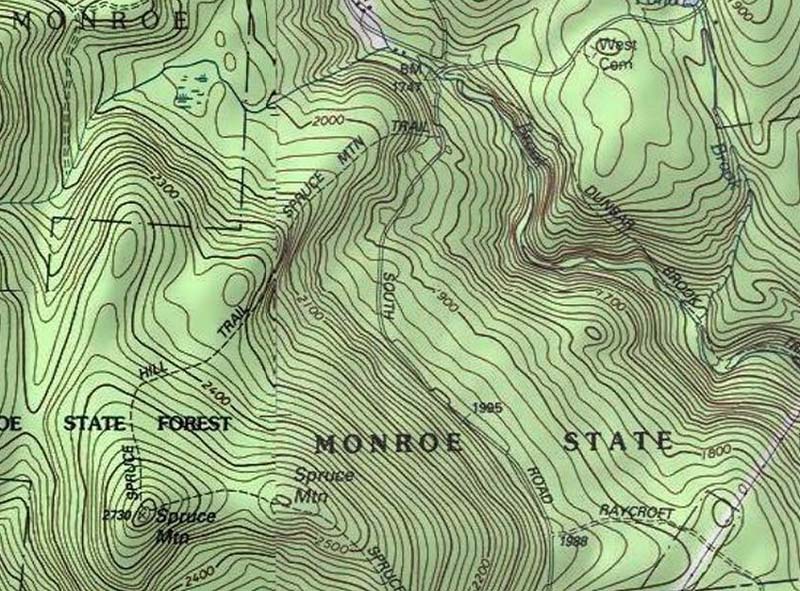 Spruce Mountain Topographic Map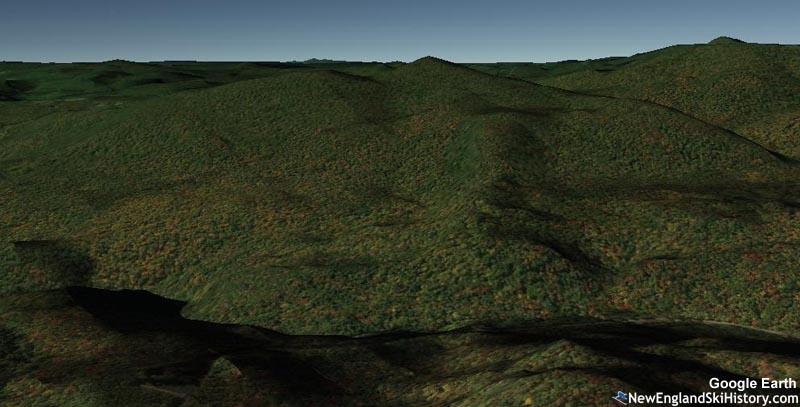 Google Earth Rendering of Spruce Mountain
Today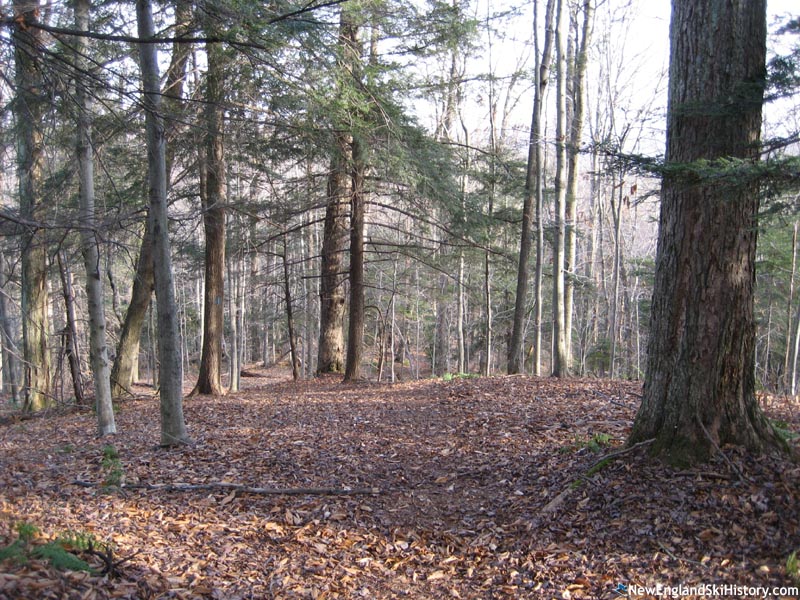 Spruce Mountain can be hiked via the Spruce Mountain Trail.

Resources


Monroe State Forest - Mass.gov


Last updated: July 29, 2020