Northern Base Area at Cannon Mountain

After developing the Zoomer and Peabody areas with new chairlifts in the early 1960s, some considered the base area to be crowded, inadequate, and detached.

In early 1967 a study was released, with the recommendation to build a new, central base area adjacent Echo Lake, between Zoomer and Peabody.

Part of an overall $1.8 million project, the new base area was to feature a lodge, 15 acres of parking lots, and two new lifts (900 and 1,200 feet long) plus one replacement lift (replacing the T-Bar from the Peabody base) to tie into the existing area.

It is not known how much further this proposal made it beyond initial New Hampshire State House legislation. The T-Bar out of the Peabody base would be replaced a few years after this proposal.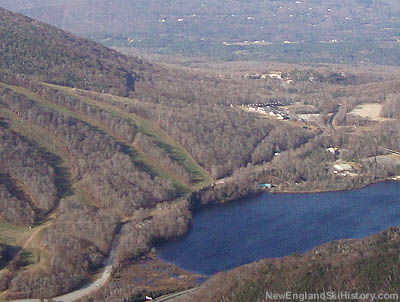 The proposed Northern Base Area as seen from Eagle Cliff (2010)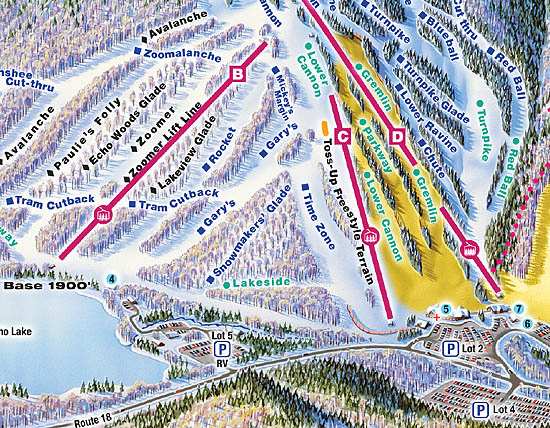 The approximate location of the proposed Northern Base Area as seen on the 2010 Cannon trail map



Last updated: July 23, 2014
CCC Trails Cancelled Ski Areas Expansions Lifts Management Maps News Then and Now Timelines Topics In The Press Links Site Map What's New Feedback

Copyright 2002-2019, All Rights Reserved.