Timberline Peak at Bolton Valley
Timberline Peak Details

Status:
Open
First Season of Operation:
1987-88
Lifts:
1 chairlift
Terrain:
Novice, intermediate, and expert terrain

Return to Bolton Valley Profile
In conjunction further real estate development, Bolton Valley decided to grow the facility southward in its first significant on-mountain expansion since the 1960s.

Located nearly 600 feet below the main base area, the new development was advertised as part of a $5.3 million expansion to the main base area (including a new restaurant and 65 rooms). The lower base elevation allowed Bolton Valley to significantly increase its vertical drop figure from 1,100 to 1,625 feet.

The complex was initially composed of 5 trails and a new Doppelmayr fixed grip quad chairlift spanning 940 vertical feet.

In addition to permitting delays (running up $300,000 in additional costs), the project ran into construction delays, possibly resulting in it not opening until the later portion of the 1986-87 season. The complex reportedly closed soon thereafter due to a chairlift fire, but reopened for the 1987-88 season.

The Timberside complex was expanded again in 1989 with 9 more acres of terrain.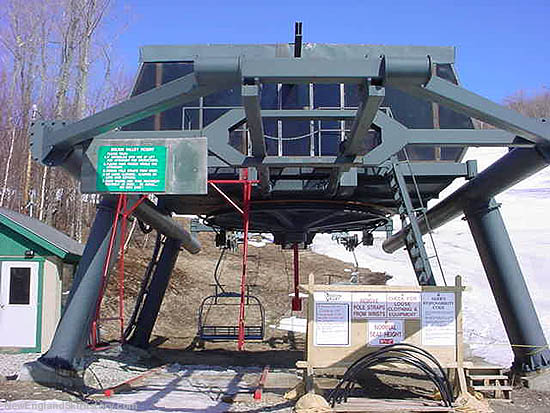 The Timberline Quad (2002)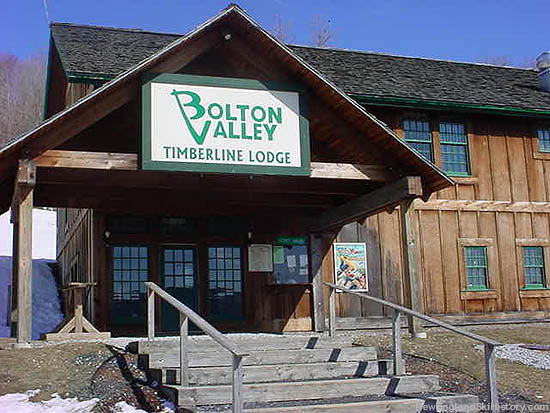 The Timberline Lodge (2002)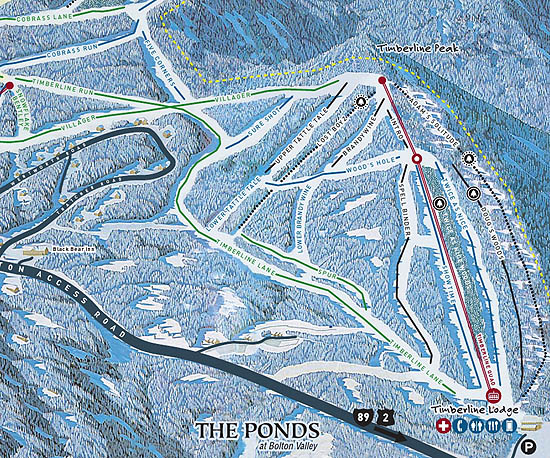 The 2010 Bolton Valley trail map showing the Timberline area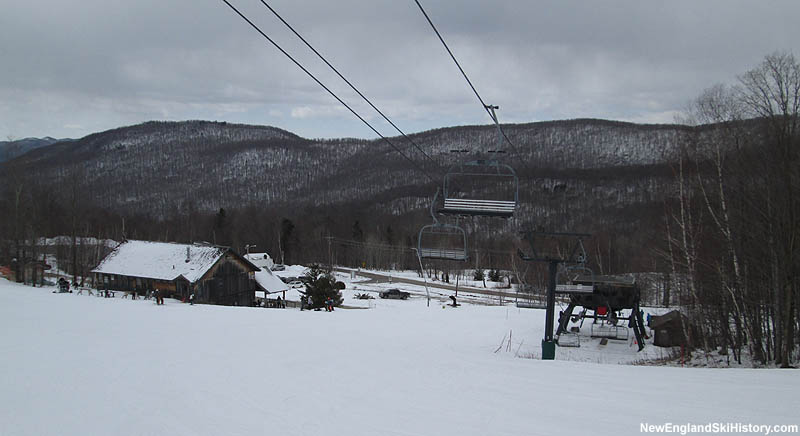 The Timberline base area (2015)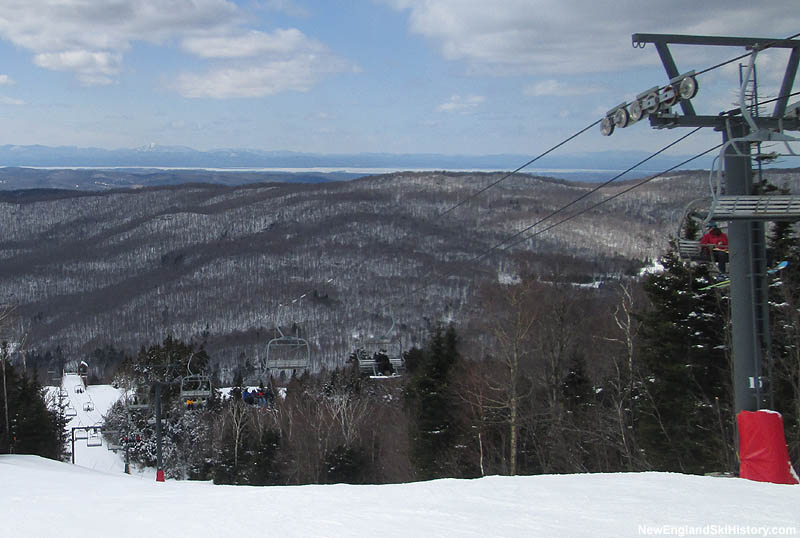 Intro (2015)



Last updated: June 23, 2015