Chin Area at Stowe Mountain Resort

Unchallenged as the skiing capital of Vermont for some years, the 1960s saw the rise of many large areas, such as Mt. Snow, Smugglers' Notch, Sugarbush, and Killington. Nearly two decades separated from its last large scale expansion onto Spruce Peak, Stowe undertook a massive expansion.

Construction on a new area between the Nose area and the Spruce Peak area was started in the late 1960s, with a new PHB-Hall gondola installation commencing in 1967.

While some trails such as the Perry Merrill had existed in the complex prior to the formal construction, funds were use to cut additional trails. Served by the 6,650 foot long by 2,037 vertical foot four person gondola, the complex was advertised as costing over $2 million. While the top of the Chin is nearly 4,400 feet in elevation, the lift terminated about 600 vertical feet short of it. The new complex, consisting of mostly intermediate and advanced intermediate terrain, debuted for the 1968-69 season.

In 1991, the gondola was replaced with a new, longer Poma eight person gondola, running 7,664 feet while climbing 2,100 vertical feet. The top line speed was 1,200 feet per minute, a dramatic increase over the 690 feet per minute of the old gondola.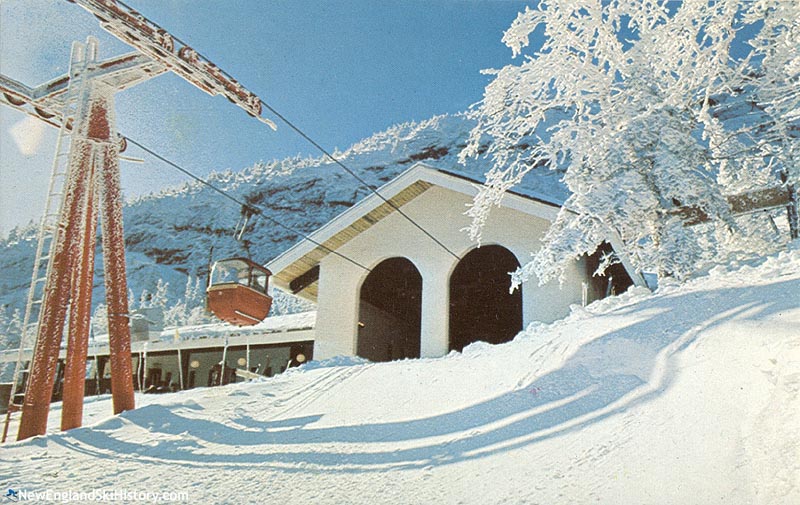 The original gondola top terminal circa the late 1960s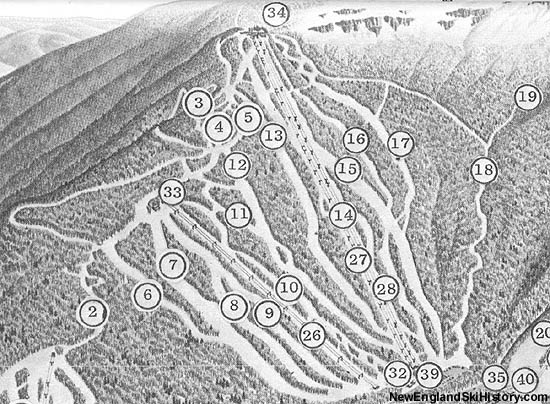 The 1964 Stowe trail map, prior to the Chin expansion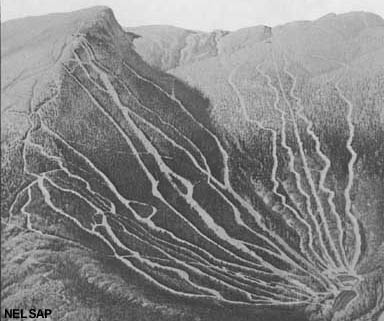 The 1968 Stowe trail map with the Chin expansion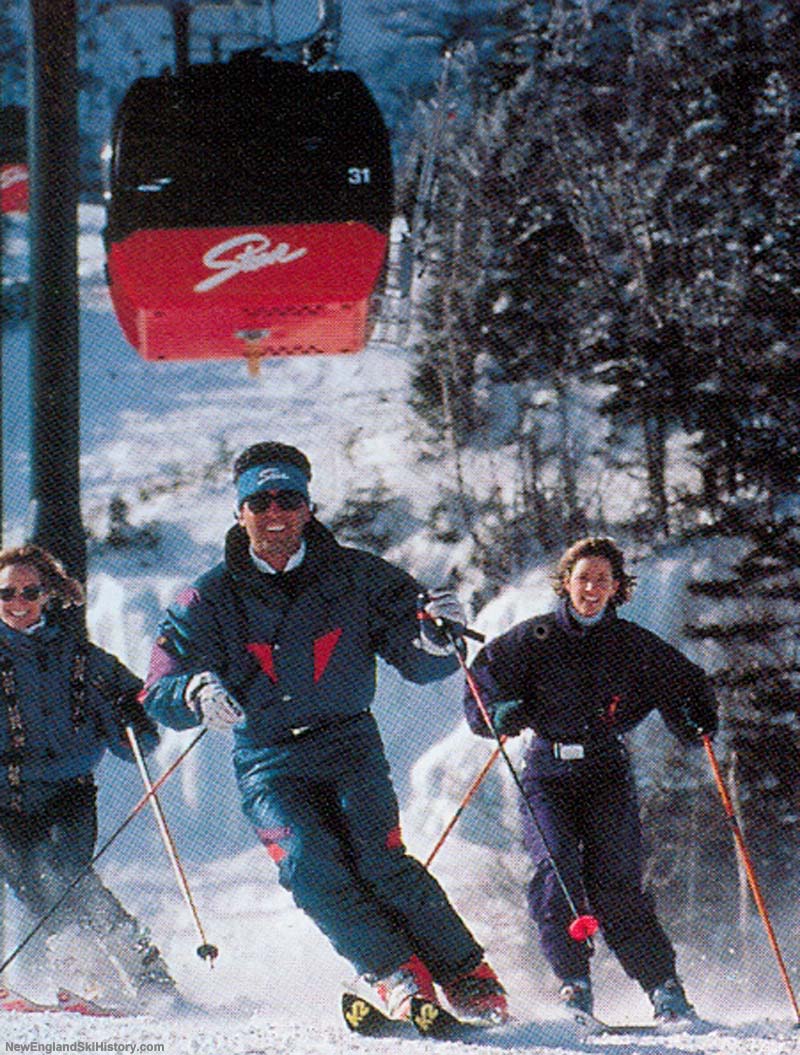 The gondola circa 1994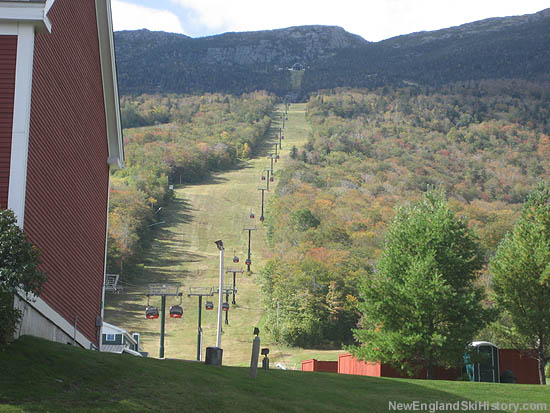 Looking up the gondola lift line (2006)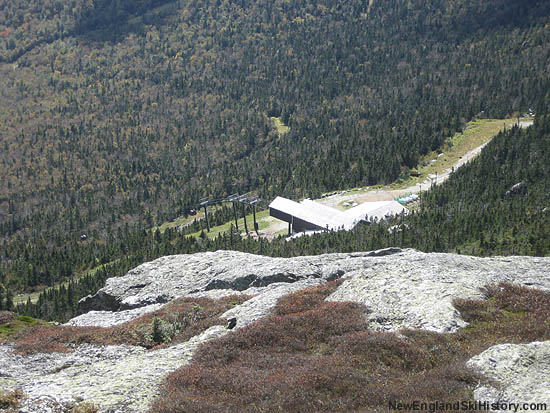 Looking down from the Chin at the top terminal of the gondola (2006)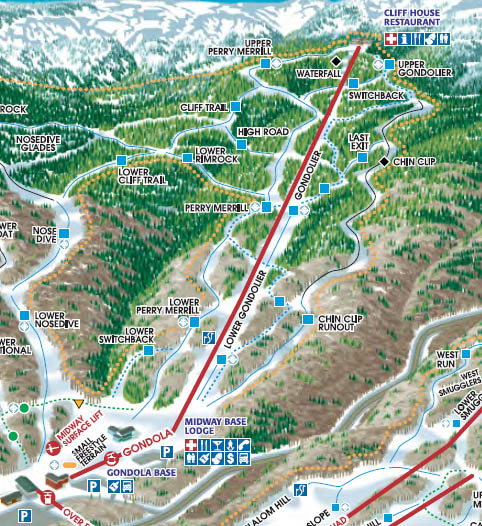 The Chin Area on the 2009 Stowe trail map



The gondola in 2013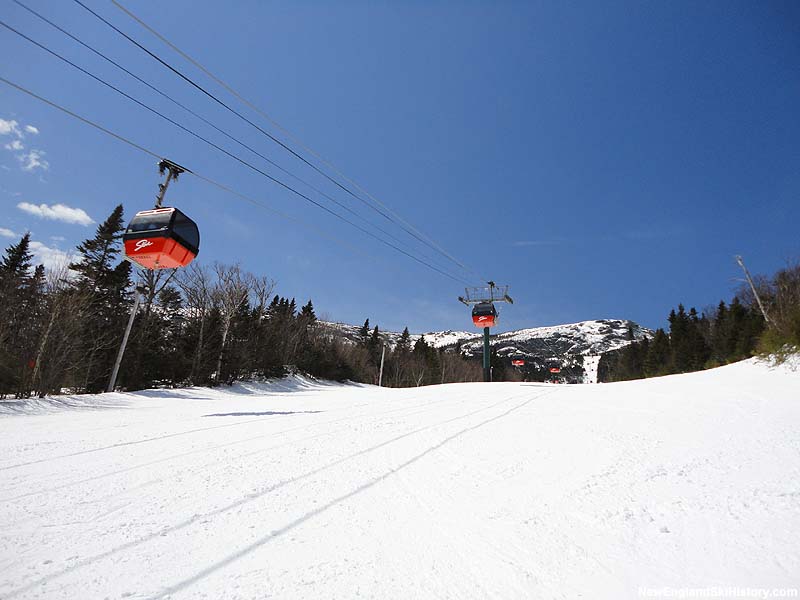 The gondola in 2013



Last updated: February 25, 2016