Summit Area at Beartown Mountain

After limited operations during the 1940s, the Beartown ski area was reborn in 1951 with two new rope tows. While the original area featured rope tows in the 1930s, the upper trails were hike-up-only.

The new upper mountain rope tow served four trails and made the mountain the largest lift served ski area in Southern New England with a total of 820 vertical feet advertised. Two rope tow rides would be required to ski the full vertical.

The upper mountain terrain included 2 one half mile expert trails (Grizzly and Kodak), 1 one mile intermediate trail (Polar), and 1 two mile novice-intermediate trail (Panda Road). Management claimed the area needed only six inches of natural snow to ski.

The upper mountain area likely remained in operation through Beartown's last season, perhaps 1963-64. The trails have since been reclaimed by forest.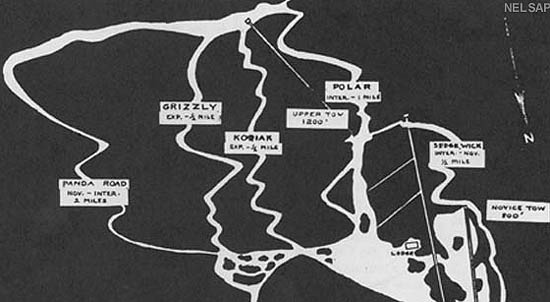 The summit area on the 1953 trail map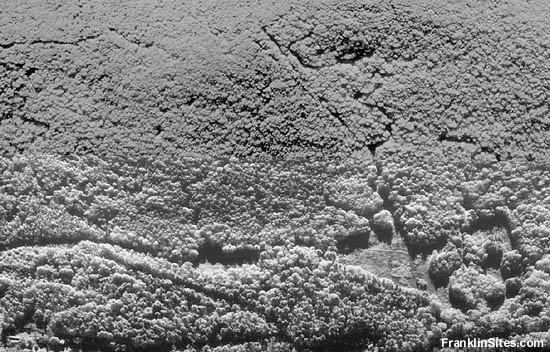 A 1971 aerial photo of Beartown



Last updated: May 1, 2014