Summit at Attitash Mountain Resort

In a quest for modernization, Attitash planned its first sizable expansion in some time in the mid-1980s. Though not extending to anywhere near the true summit of "Big Attitash Mountain," a new "summit" chairlift was ordered for 1986.

A CTEC triple chairlift, climbing 1,881 feet over a run of 6,205 feet, was installed from the base to the new "summit," resulting in the extension of a few trails and the addition of new one.

In part because of the summer operations of the lift, and also perhaps because of the long ride time (being a fixed grip chairlift of over a mile in length), the Summit Triple has also been referred to as the "Scenic Chair."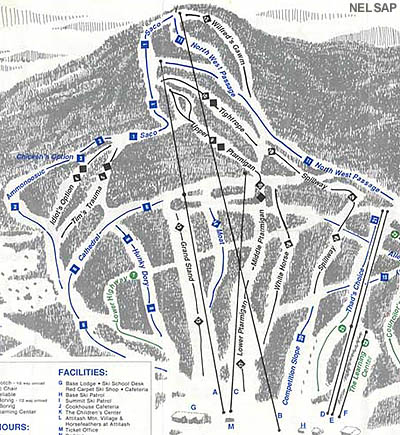 The summit area as displayed on the 1990 trail map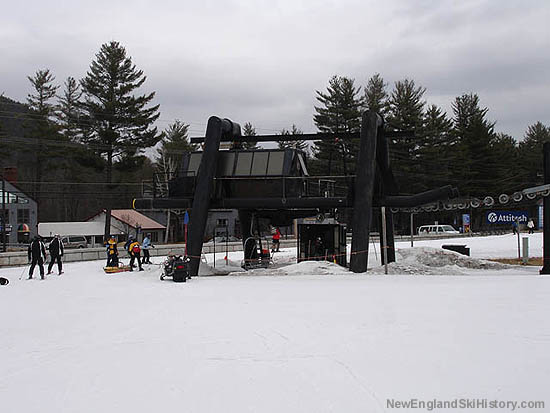 The bottom terminal of the Summit Triple (2006)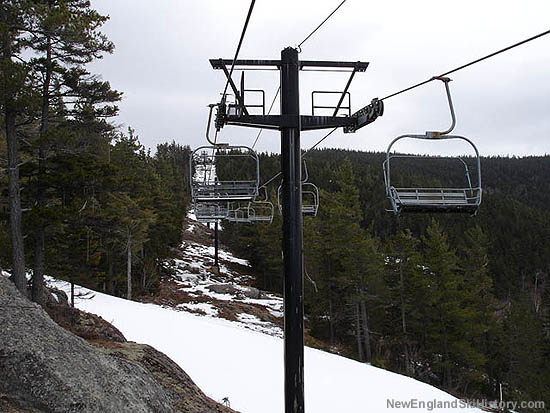 The Summit Triple (2006)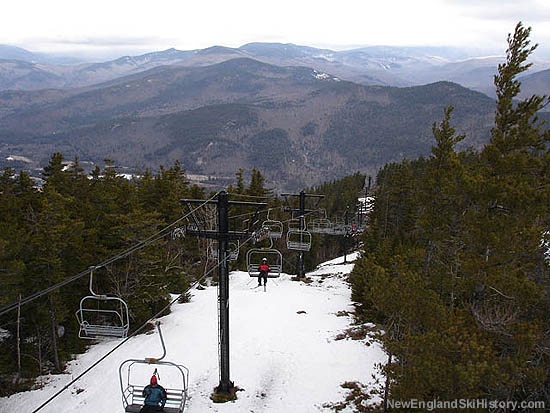 The Summit Triple (2006)



The top terminal of the Summit Triple (2006)



Last updated: June 26, 2014