Cascade Basin at Balsams Wilderness Ski Area

After about 45 years of operation, the Balsams Wilderness ski area closed in 2011 when the Balsams Grand Resort was shut down and sold. Later that year, 33 ~400 foot tall mountain top wind tubrines were constructed near the ski area, named Granite Reliable Power. In early 2012, the new owners of the resort received $850,000 from Society for the Protection of New Hampshire Forests for a 5,800 acre conservation easement to block the Northern Pass transmission line.

After years of closure, new wave of development talk hit the region in early 2014, when Les Otten formed Dixville LLC to consider reopening the Balsams.

Located above Cascade Gorge, the Cascade Basin area would initially include three lifts, the longest of which would climb around 1,200 vertical feet to the 3,086 foot Northeast Peak of Dixville Peak.

At about 2,350 feet in elevation in the basin, a Mid Mountain Lodge would be constructed at the upper terminals of the village connecting gondola, the lower Cascade Basin chairlift, and the bottom terminal of the upper Cascade Basin chairlift.

Future phases would include more trails and lifts in and around Cascade Basin.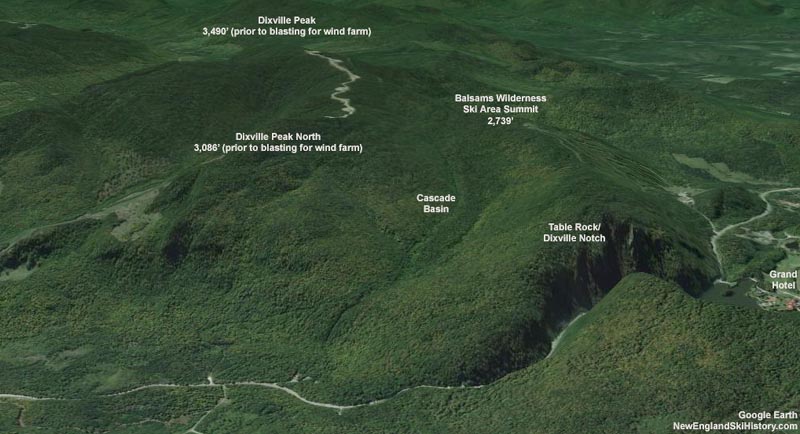 A 2013 Google Earth rendering of Cascade Basin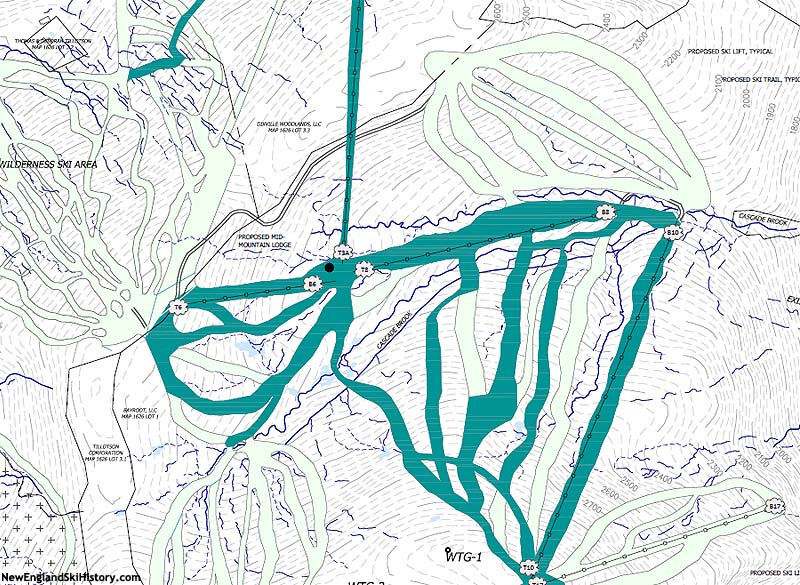 A 2015 map of Phase 1 trails and lifts in Cascade Basin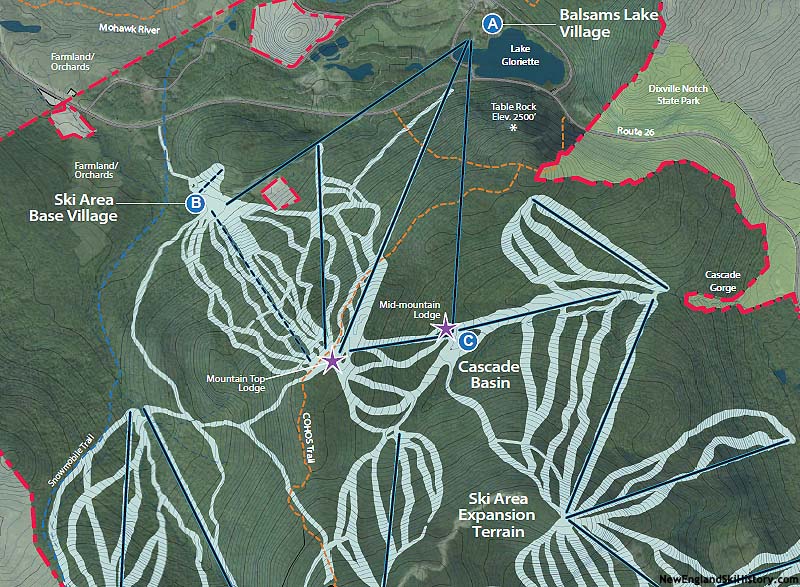 A 2015 map of trails and lifts in Cascade Basin



Last updated: August 5, 2015