East Basin at Balsams Wilderness Ski Area

After about 45 years of operation, the Balsams Wilderness ski area closed in 2011 when the Balsams Grand Resort was shut down and sold. After years of closure, new wave of development talk hit the region in early 2014, when Les Otten formed Dixville LLC to consider reopening the Balsams.

A February 2015 rendering showed a complex built around a development called South Village. Three lifts would rise out of the area, serving a variety of terrain. The base area would be closer to the Route 16 corridor than the core of the Balsams Grand Resort.

A rendering posted in 2017 labelled the complex East Basin, showing a different alignment of lifts and trails. The main lift would be 3,906 feet long, climbing 1,261 vertical feet and serving half a dozen new trails. A second lift would climb 432 vertical feet, serving 4 trails. A third lift would climb 95 vertical feet, with a tandem lift climbing an additional 363 feet to allow skiers to drop into an area called South Base.

The East Basin is not proposed for the first year phase of the Balsams reopening.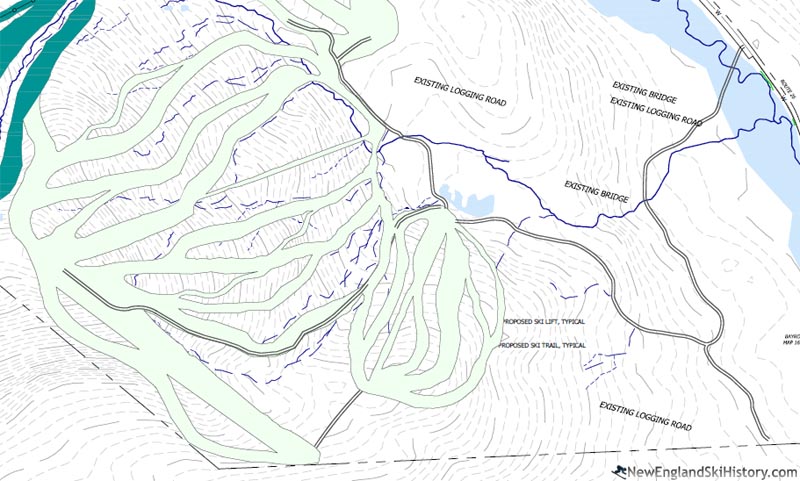 2015 East Basin map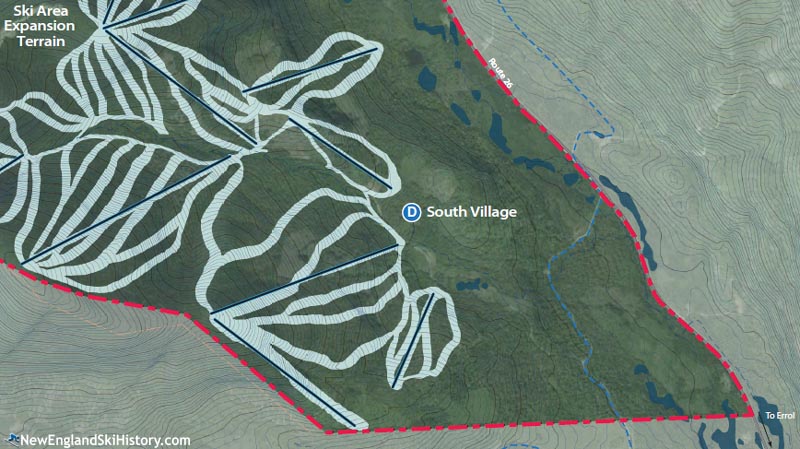 2015 South Village map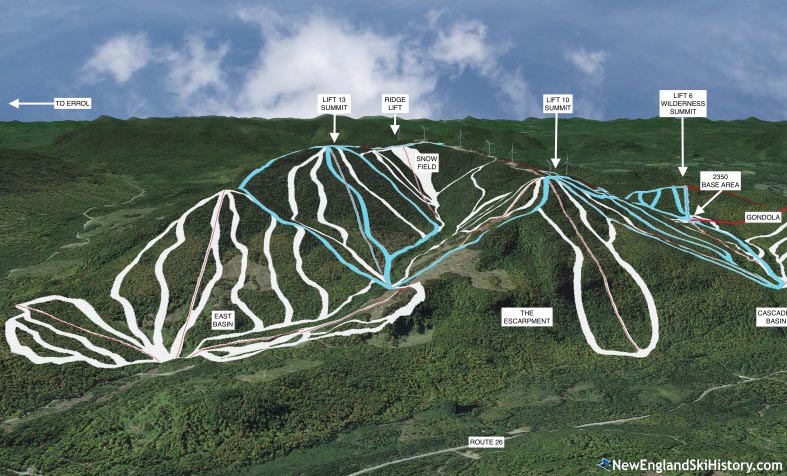 2017 East Basin rendering



Last updated: May 21, 2019
| | | |
| --- | --- | --- |
| | Copyright 2002-2023, All Rights Reserved. | |