Sun Bowl at Mount Sunapee Resort

After operating for half a decade with a single chairlift to North Peak, the State of New Hampshire decided to expand the ski area.

A 2,500 foot long "high speed T-Bar" was installed to "open a new high altitude snow bowl." The development was advertised as a 103% increase in uphill capacity and 45% increase in skiable acres.

In 1967, the T-Bar was replaced with a new Heron-Hopkins double chairlift. Serving 1,053 vertical feet, the Northeast Bowl double chairlift reached nearly 2,000 feet further downhill than its predecessor. By the mid-1980s, the area assumed the name of the Sun Bowl.

The aging double chairlift was replaced for the 1998-98 season with a Poma quad chairlift from Okemo.




Summit area map (1960s)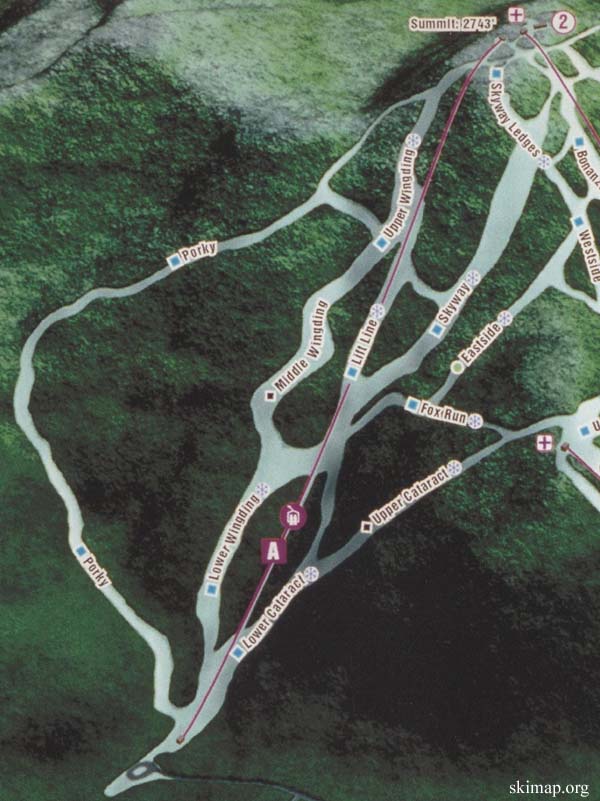 Sun Bowl Map (1997)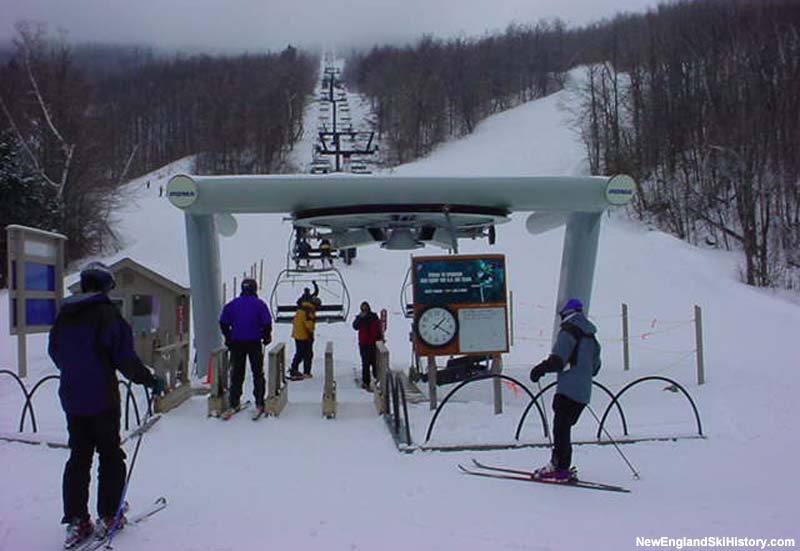 The bottom of the Sun Bowl Quad (2002)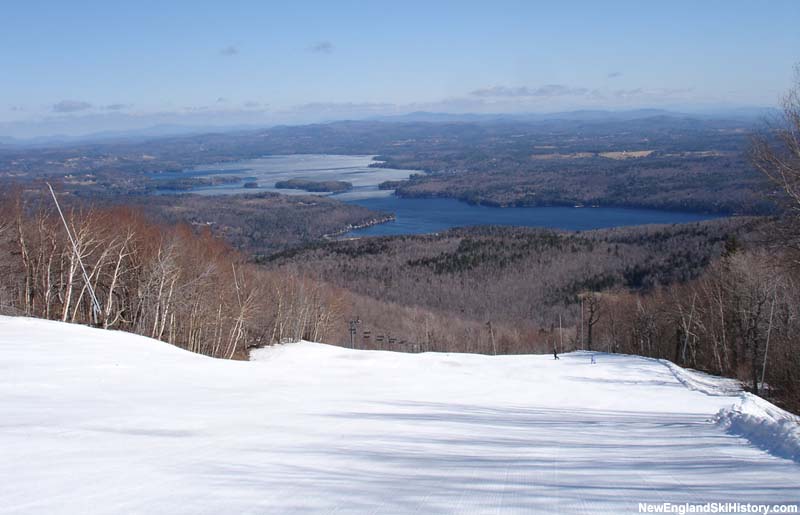 Wingding (2006)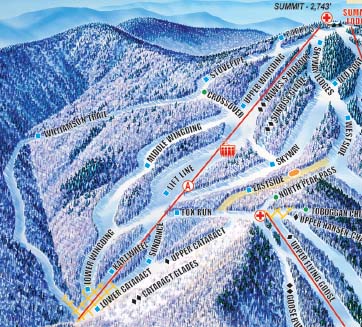 Sun Bowl Map (2009)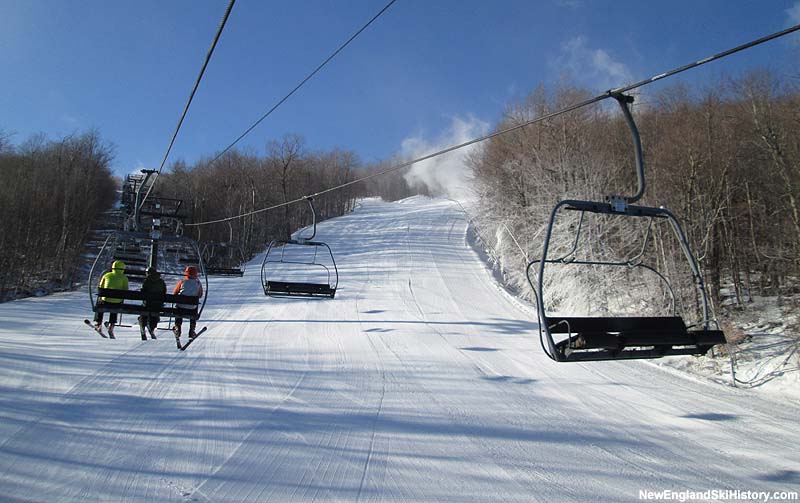 The Sun Bowl Quad (2013)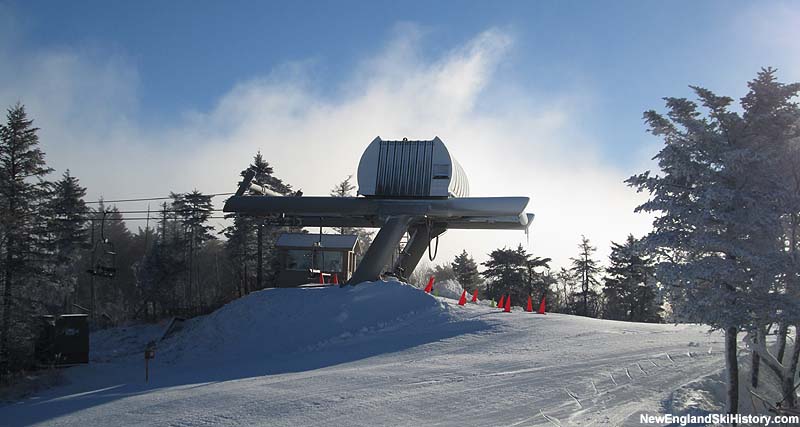 The top of the Sun Bowl Quad (2013)



Last updated: June 6, 2014
CCC Trails Cancelled Ski Areas Expansions Lifts Management Maps News Then and Now Timelines Topics In The Press Links Site Map What's New Feedback

Copyright 2002-2019, All Rights Reserved.