Backside Area at Plymouth Notch

Upon purchasing the long-defunct Roundtop ski area and reopening it as a private club named Bear Creek, Plymouth Properties LLC released plans to significantly expand the ski area.

As the 2000s progressed, plans grew to incorporate new terrain above the original ski area. One major addition was the 'Backside' complex, which would have included six trails and a 500 vertical foot lift, as well as new slopeside real estate. While the area would have been accessible from the present day chairlift, the top of the proposed north facing area would have been some 200 vertical feet higher than the current ski area.

Following the closure of Bear Creek in 2010, the Dead End Road complex remained in the plans of the subsequent Plymouth Notch operation. In 2014, however, a new scaled down summit area plan was released, no longer including the Backside area. As a result, it is thought the Backside proposal has been cancelled for the time being.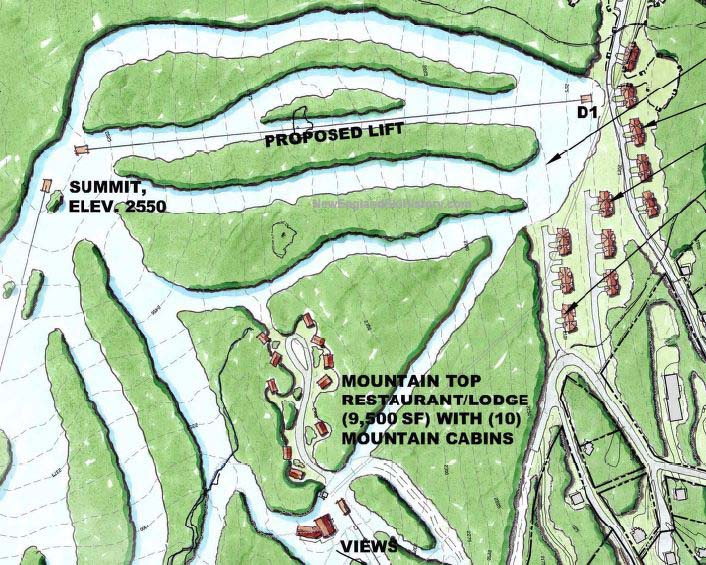 A 2011 Plymouth Notch Backside proposal map



Last updated: August 25, 2014