Mt. Equinox Ski Area
Manchester, Vermont
Proposed in the 1930s, 1950s, and 1960s
Overview
One of the one hundred highest peaks in New England at 3,848 feet, Mt. Equinox's alpine skiing history nearly started in the 1930s, when CCC trails were proposed.

Mt. Equinox was also considered for a massive ski development in the middle of the twentieth century. The subsequent development on Stratton Mountain likely contributed to the end of the Mt. Equinox plans. Had the ski area been developed, the continuous vertical drop would have been one of the largest in all of New England.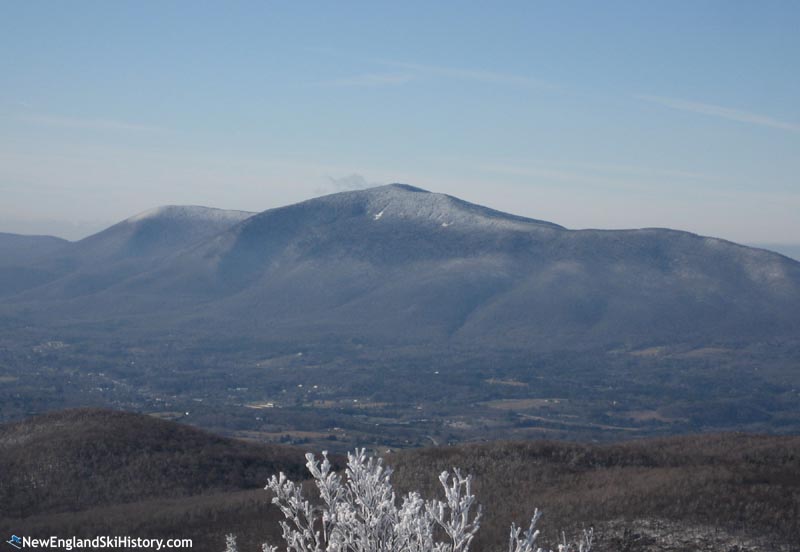 Mt. Equinox as seen from Bromley Mountain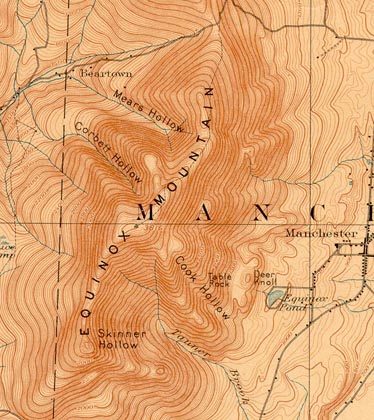 1900 USGS map of Mt. Equinox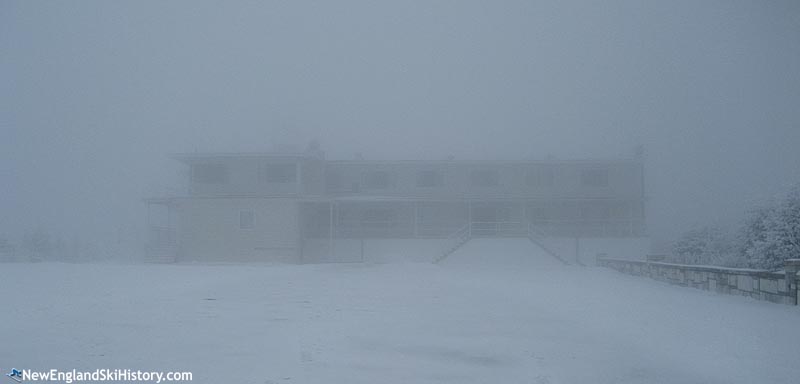 The old summit hotel on Mt. Equinox (2006)



Today
There are no known remains of the Mt. Equinox Ski Area proposal.

Quotes

| | | |
| --- | --- | --- |
| " | Luckily the 1930s Work Progress Administration plan to carve ski trails on Mount Equinox never panned out, and Manchester Village retains its serene white clapboard good looks, at least for the time being. | " |
| | Vermont: An Explorer's Guide, p. 135 | |
Resources
Equinox Mountain - Wikipedia
Mt. Equinox - FranklinSites.com Hiking Guide
Tree, Christina and Diane E. Foulds. Vermont: An Explorer's Guide. Eleventh edition. Woodstock, VT: Countryman Press, 2006. Courtesy Bill Tarkulich.
Last updated: December 18, 2012