Gunshy Area at Gunstock Mountain Resort

The original Belknap County ski development was started on Mt. Rowe in 1937 with the installation of a single chairlift and multiple rope tows. After the installation of a double chairlift on Gunstock proper in 1962, the smaller Mt. Rowe peak slowly slid into obscurity.

By 1980, the single chairlift was no longer advertised. Instead, a 136 vertical foot, 870 foot long Doppelmayr Platter lift was installed at the base of Mt. Rowe for beginners.

In 1986, as part of a major expansion program, the Platter lift was replaced with a new 800 foot long by 130 foot vertical Doppelmayr double chairlift, now serving multiple novice trails.

In 2009, a second chairlift was added to the Gunshy area. Named after the legendary Gunstock ski instructor and US Olympic Silver Medal winner Penny Pitou, the new, longer Doppelmayr fixed grip quad climbed 165 vertical feet over a run of 1,207 feet.

After the 2010-2011 season, the Gunshy double chairlift was removed.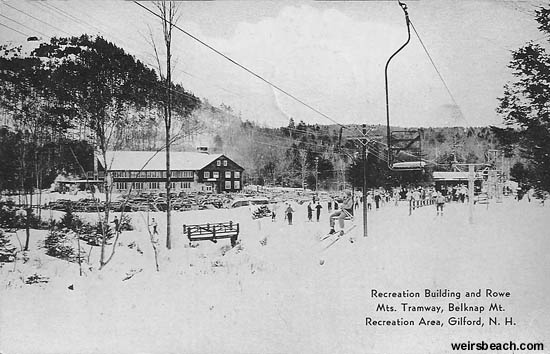 The Mt. Rowe single chairlift in the 1940s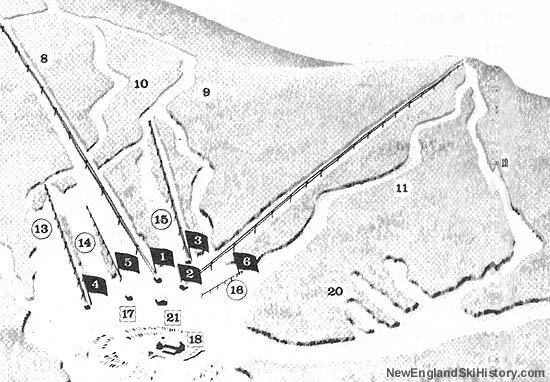 Mt. Rowe as seen in the 1962 Gunstock trail map



The Gunshy area in 1982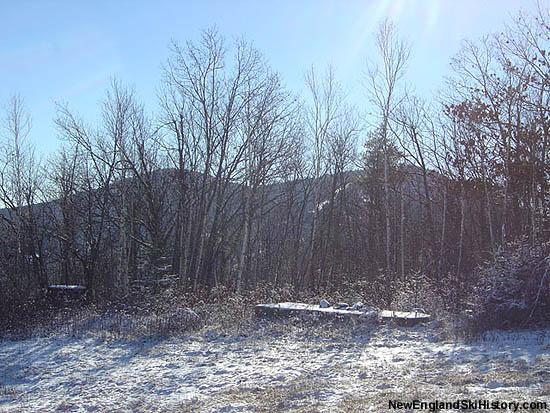 The top terminal footings of the Mt. Rowe single chairlift (2004)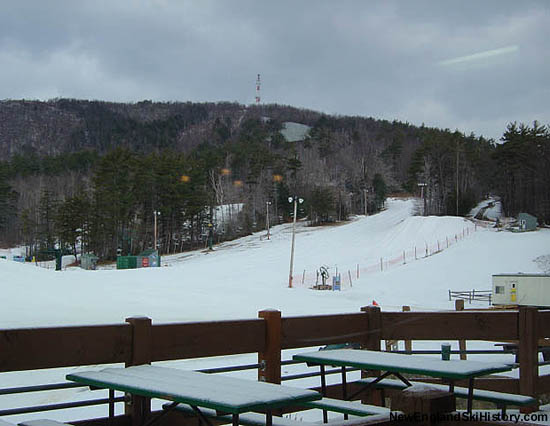 The Gunshy Area (2004)



The top of the Gunshy Double (2004)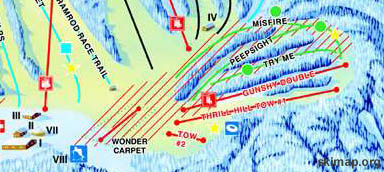 The Gunshy area in 2006




The Gunshy area in 2009



The bottom of the Penny Pitou and Gunshy chairlifts (2010)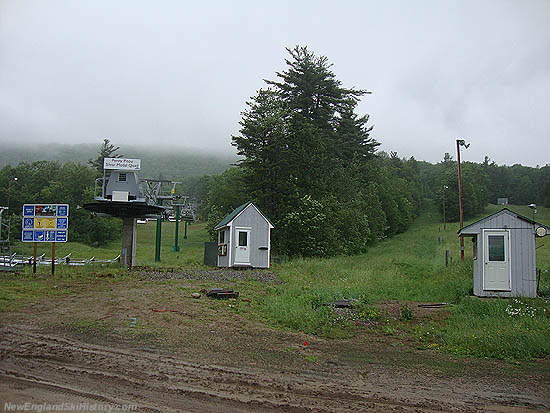 The bottom of the Penny Pitou and former Gunshy chairlift (2011)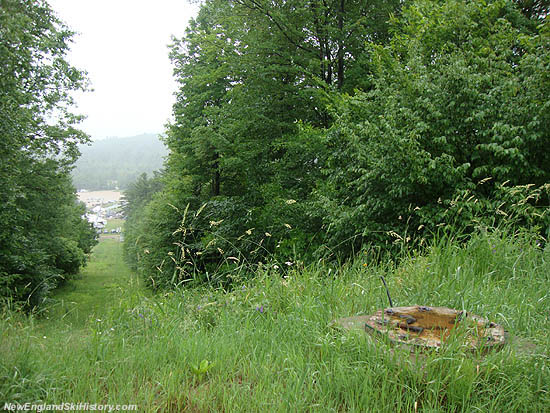 The top of the removed Gunshy Double (2011)



Last updated: April 3, 2014
CCC Trails Cancelled Ski Areas Expansions Lifts Management Maps News Then and Now Timelines Topics In The Press Links Site Map What's New Feedback

Copyright 2002-2019, All Rights Reserved.