East Side at Temple Mountain Ski Area

Once Temple had achieved its upward vertical potential with the installation of the quad chairlift, more thought was given to expanding the area horizontally. Around the beginning of the 1990s, an east side expansion was displayed on some trail maps, showing new alpine trails to be developed around the existing nordic complex.

During the winter of 1996, then-owner Sandy Eneguess attempted to gain bank financing for the East Side expansion (including one new lift), as well as for a new base area restaurant. The new East Side area was expected to increase Temple's advertised vertical drop to 1,100 feet.

The new trails were never constructed and instead Temple came upon hard times in the 1990s, eventually resulting in its closure in 2001.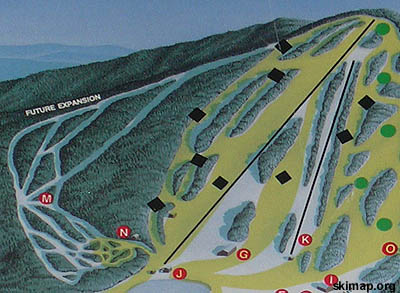 An early 1990s Temple Mountain trail map showing the proposed East Side area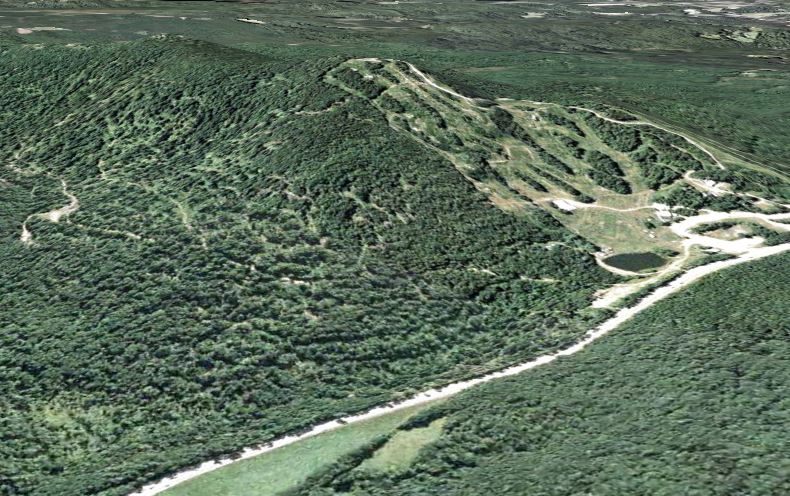 A 2003 Google Earth rendering showing the East Side



Last updated: May 12, 2014
CCC Trails Cancelled Ski Areas Expansions Lifts Management Maps News Then and Now Timelines Topics In The Press Links Site Map What's New Feedback

Copyright 2002-2019, All Rights Reserved.