West Side at Temple Mountain Ski Area

After operating for nearly three decades as a part time ski area, Temple Mountain was carried to the next level in the 1960s as new land was acquired and daily operations commenced.

In 1965, the ski area expanded westward proper (after previous rope tow installs) with the installation of the West T-Bar. With the new 1,426 foot long by 248 foot vertical Doppelmayr, the new area featured generally novice and intermediate terrain. In addition, a lodge would be constructed.

While the T-Bar remained in operation for a few decades, it was not in operation by the time the ski area entered its final season of operation, 2000-2001. Though the chairlifts would be removed and sold, the T-Bar remained in place after the liquidation of the ski area.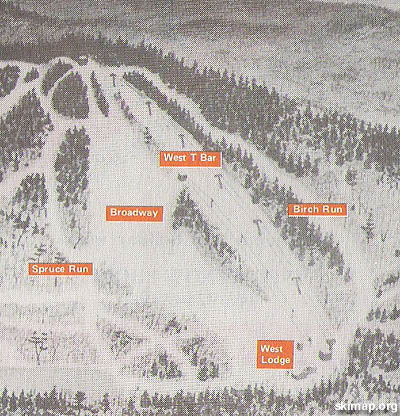 The early 1980s Temple Mountain trail map showing the west area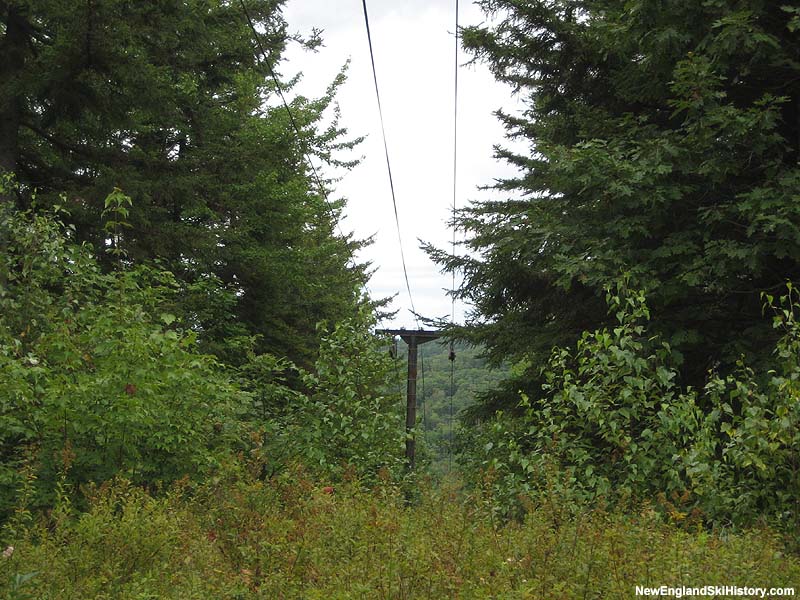 The West T-Bar (2006)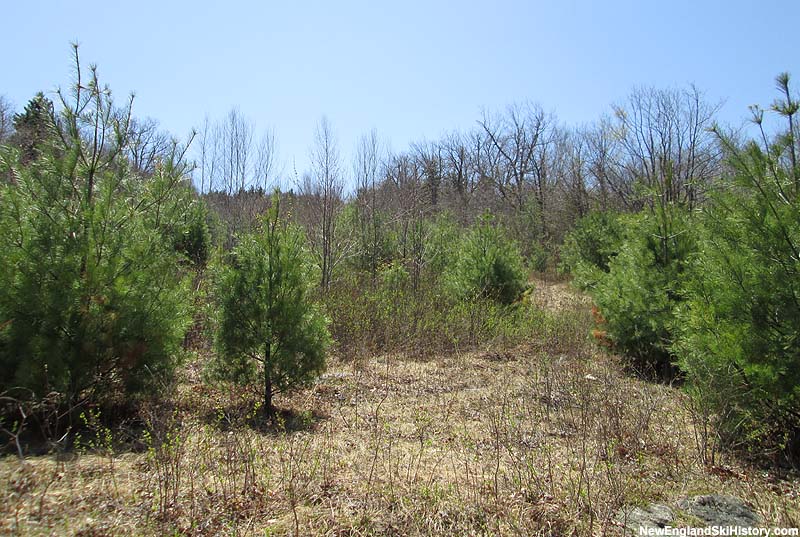 The overgrown Broadway slope in 2014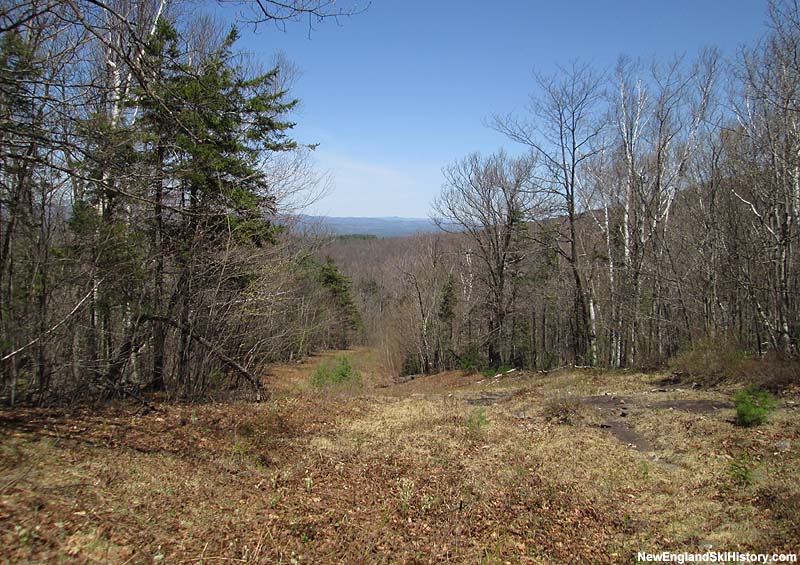 Birch Run in 2014



Last updated: May 12, 2014
CCC Trails Cancelled Ski Areas Expansions Lifts Management Maps News Then and Now Timelines Topics In The Press Links Site Map What's New Feedback

Copyright 2002-2019, All Rights Reserved.